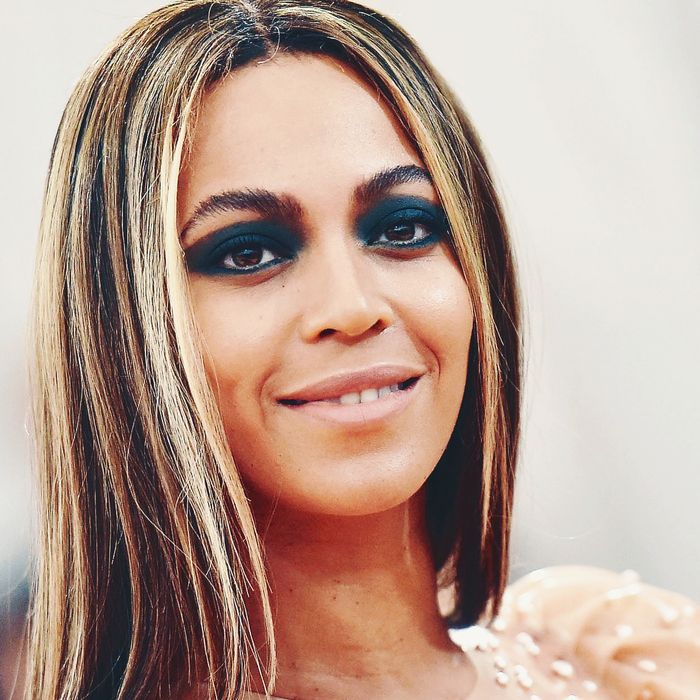 Photo: Mike Coppola/Getty Images for People.com
Life is already pretty great in Denmark — citizens have universal health care, only two percent of Danish employees work long hours, and parents get 52 weeks of paid maternity or paternity leave. But now, quality of life in Denmark has just gotten a little bit better.
University of Copenhagen students can now be educated in all things Beyoncé. This semester, the school will offer a new class: "Beyoncé, Gender, and Race." And because college is free for Danish youth, they won't even go into any debt for this top-notch education.
Professor Erik Steinskog, a self-professed fan, told Denmark's TV2, that Beyoncé will be interpreted in the course as one would study opera or literature.
"We will analyze her songs and music videos. There will be a focus on gender, sexuality, and race. One of the goals [of the class] is to introduce Black feminist thought, which is not well known in Scandinavia. We want to explore the kind of entity feminism is," Steinskog told TV2.
Seventy-five students have already signed up for the course, perhaps because Professor Steinskog clearly gets it: "Beyoncé is important in understanding the world we live in," the scholar told TV2. "Beyoncé is one of the biggest pop artists today, which makes her important in an analysis of contemporary times."
This is not the first time a school has taught a course on the Queen; University of Texas at San Antonio has offered a class on Lemonade and, in 2014, Rutgers University listed "Politicizing Beyoncé" as a course option.
But this is the first time — of which we are aware — that you can work on your degree in Beyoncé studies without going broke.