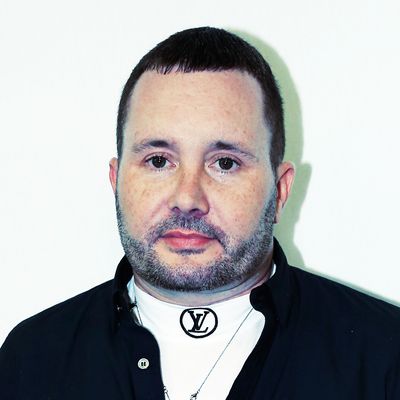 Kim Jones.
Photo: Bertrand Rindoff Petroff / Contributor/Getty Images
Louis Vuitton men's artistic director Kim Jones is the latest to be named as a possible new designer at Versace, per WWD. This year, both Givenchy's former designer Riccardo Tisci and Off White's Virgil Abloh have been rumored to be considered for the role of new creative director alongside Donatella Versace.
A source told WWD that the challenge for Jones would be getting out of his contract at Louis Vuitton. According to Business of Fashion, Jones has long been in the running alongside Tisci and Abloh. Both Louis Vuitton and Versace declined to comment to WWD, but maybe don't get too excited yet.