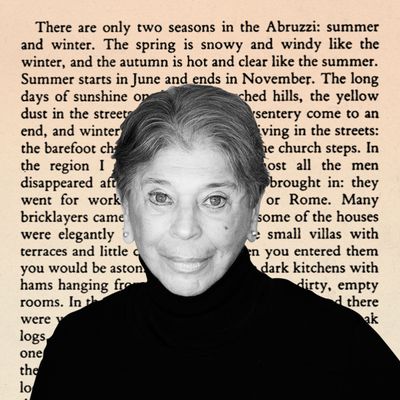 In Reading Women, the Cut talks to women who interest us about the books by women that transformed the way they think.
The book that influenced me the most in my life as a writer is a small book of essays called The Little Virtues by the Italian writer Natalia Ginzburg. I was quite young, in my late 20s and early 30s, when I read that book, and it taught me who I was as a writer. In the book, there is an essay called "My Vocation." It's an account of how Ginzburg came to be a writer. What she's writing towards, and you're following right along with her, is the deepening perception of what a piece of writing is: that it has to come from the heart, from the spirit. And she discovers that she is not a fiction writer, but in fact a personal essayist. That's what she called her vocation — meaning, This is the work I was born to do. She sees that only by being a person who is able to touch the deepest parts of her own self, as a writer, can she experience and practice generosity towards others.
I've read these essays over and over as the years have passed. The deepest lesson that I learned was that I was going to become a personal essayist, and that it was as an essayist that I would try to use myself, not to speak about myself, but to explore the world. When you feel that the writer is genuinely on a path of discovery, or self-discovery, the writing comes alive. Ginzburg is insisting that the essay can make you feel the wonderment of being alive as much as you could in a story or a poem. And she does that. It's my hope that I sometimes do it, too. That's the claim of the personal essay now, that it has the power to make emotional experience come alive. That's what we read for, the emotional experience.
If you buy something through our links, New York may earn an affiliate commission.