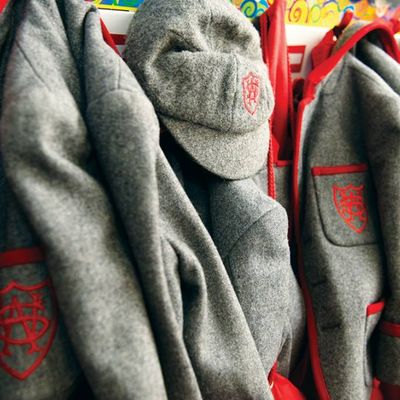 Photo: Courtesy of Facebook/Wetherby-Pembridge School
Private New York City preschools that cost more to attend than what many adults make in a year are nothing new, and yet it's always worth taking pause and considering how frivolous that can be. Case in point: the new Wetherby-Pembridge School on the Upper East Side.
The New York Post recently took a look at the Upper East Side institution, which caters to children from nursery-school age to kindergarten and boasts a $45,000 annual tuition. (Don't worry: that includes snacks.) The main selling point, it appears, is that it's a United States branch of the British school by the same name — one that Prince William and Prince Harry both attended. So if you're obsessed with the royal family and have a ton of cash to blow, you can make your child cosplay as a little princeling. Like this parent:
"I like Prince William and Prince Harry very much and am a big fan of the TV series 'The Crown' [about Queen Elizabeth II]."
The classes are gender-segregated and there are school "houses," as advertised by the head of school, Kate Bailey:
"We don't have a Sorting Hat but we do have houses, namely Braeburn, McIntosh and Russet."
No preschoolers have commented on the school, but sources say they just want to eat string cheese and watch Peppa Pig on the iPad.