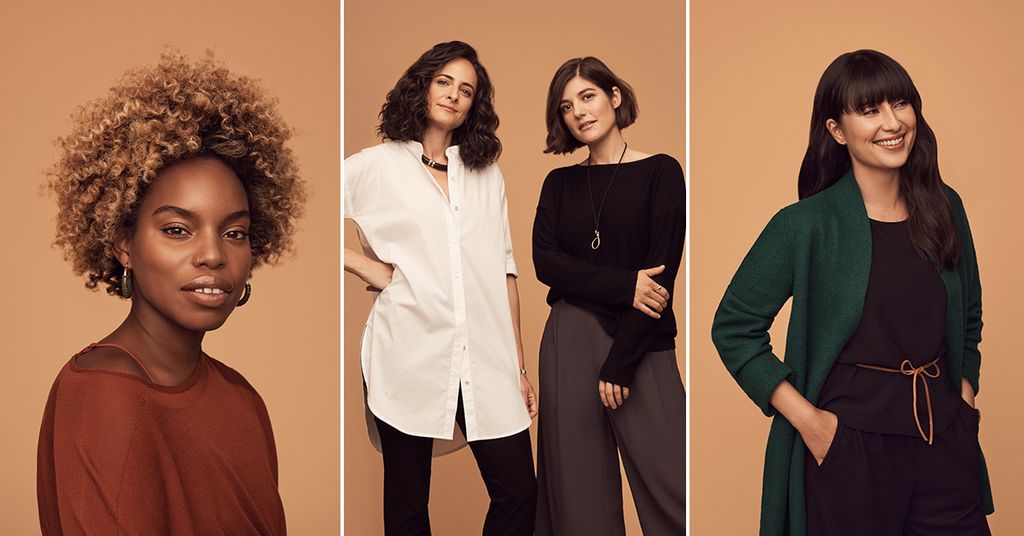 If you close your eyes and summon an image of power, it's easy to conjure a slideshow of clichés: A world leader at a microphone. An executive proceeding over a packed conference room. Someone making a costly purchase with no qualms about her monthly budget. But what does power look and feel like for women whose image doesn't necessarily blare that they have it? To identify a more nuanced interpretation of the concept, we sat down with four women whose work, influence, and ability to effect change we admire, and asked what power means to them.
Writer, blogger, and activist LaTonya Staubs, Of A Kind cofounders Claire Mazur and Erica Cerulo, and Maude founder Éva Goicochea make an impact through their everyday lives, a feat EILEEN FISHER is celebrating in its fall campaign. We photographed them in clothes that made them feel their best, and unraveled the one-dimensional representations of "empowerment" we see in our Instagram feeds. Read on for their insights, from when they feel most and least in charge, to what's unique about women's strength, to what we so often get wrong about power.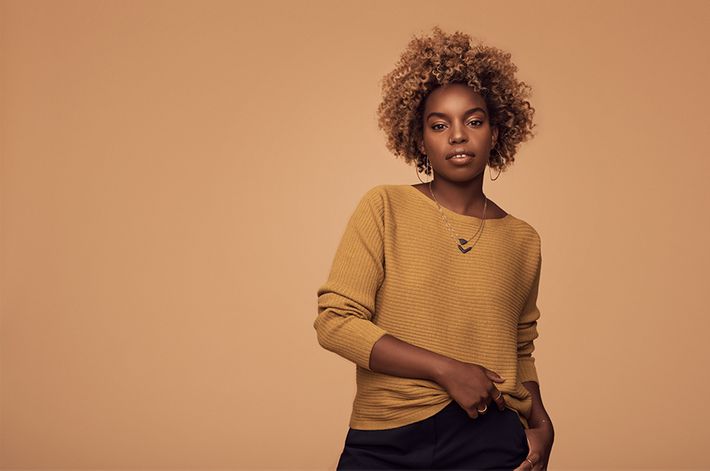 LaTonya is an image consultant, blogger, and activist, who, as she puts it, is "trying to find the joy inside and outside it all."
How do you tap into your power?
I make people feel comfortable. I know that's what it takes for people to build a relationship with me, so I give the same back. Some people want to get down to it with you, but at the same time, they have a wall up. I make myself just as vulnerable.
When do you feel that power most?
When I allow myself to be whatever version of myself I want or need to be. I'm not saying I'm not going to work because I need to be with my kids, or I'm not going to be a present mother because I need to work. It's about the space in between, the moment you sit down and you're like, 'I did it. I did the work. Everyone survived.'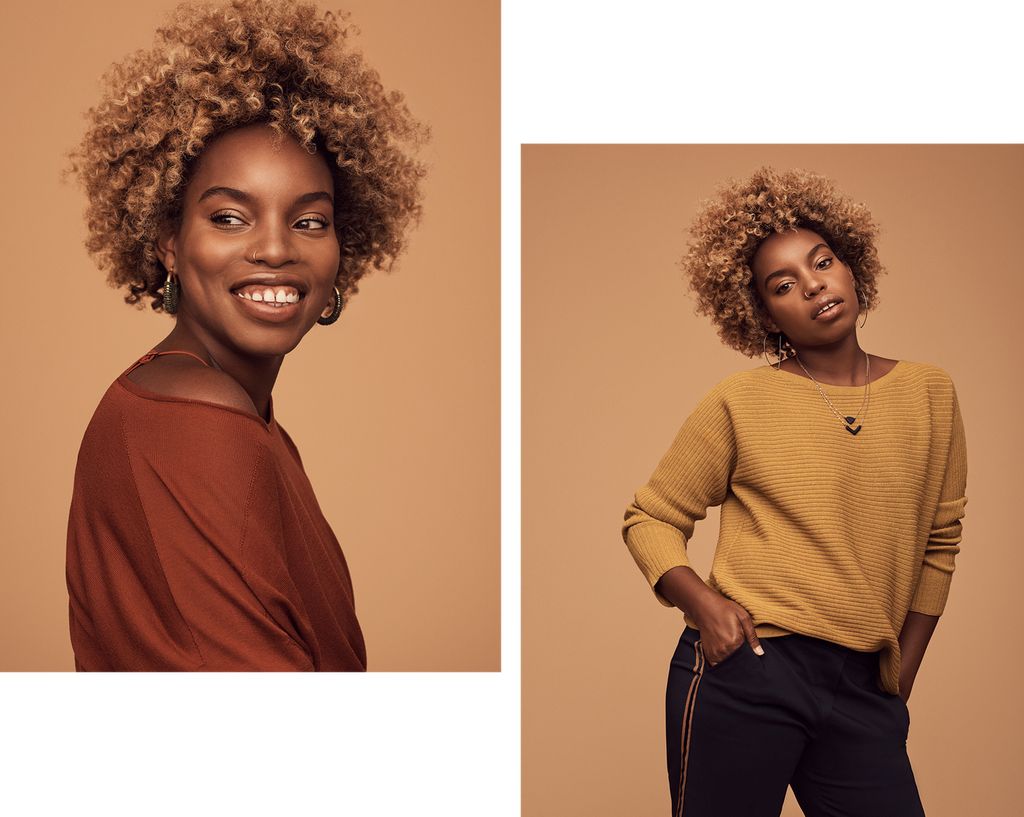 Do you feel like we sometimes think about power in the wrong ways?
People think you have to be mean to have power, or you have to be super-woman who looks a certain way. But power isn't always something someone else can see. Someone could tell you you're crap and that everything you've done is worthless. But as long as you believe in your own self-worth, what someone says about you doesn't exist beyond them saying it, because you are recognized by yourself.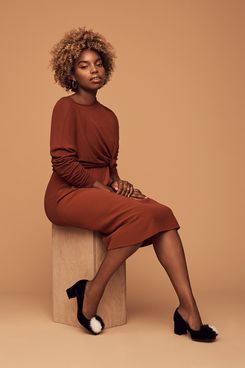 You write and speak a lot about your kids. What power do they give you?
My kids have showed me there's something beyond every day. I'm always hustling for them, too. There's a lot of responsibility. I'm very, very tired. I'm very annoyed. I'm impatient. A lot of the time, I'm not kind. But I find power in realizing I was not a good person, and that I've got to be better for them tomorrow. There's power in being able to size up what stories I want them to tell about me, about their childhood, and choosing to continue every day to change that story.
As an activist, using your voice is crucial. Where do you find the strength do that?
There's a difficult balance between parts of my work and being open about how I feel as a black woman and a black woman raising children. I'm very aware of the world, and it's powerful not living in a bubble. I teach my kids that there's power in knowledge. My daughter knows she's a beautiful person. She knows she can marry whomever she wants. She knows she's smart and talented. There's power in knowing that someone will try to knock her off of her box, but that she already has the tools to deal with it.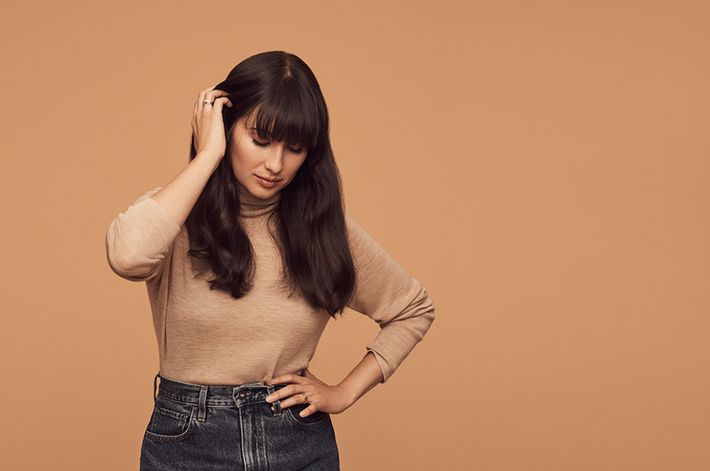 Éva is the cofounder and CEO of Maude, which creates modern, ungendered sex essentials and strives to open up the conversation around sex and sexuality.
What is power?
Confidence.
That's it?
When I think of real power, even if it's just that you internally feel powerful, it's because you feel confident.
Do you have that confidence?
More than anything, I'm curious. It goes hand-in-hand with not being afraid. I wouldn't say I'm fearless. But I'm usually not afraid of new things, new people, and change. I am always pushing forward and asking, why? What's that about? How can I do this?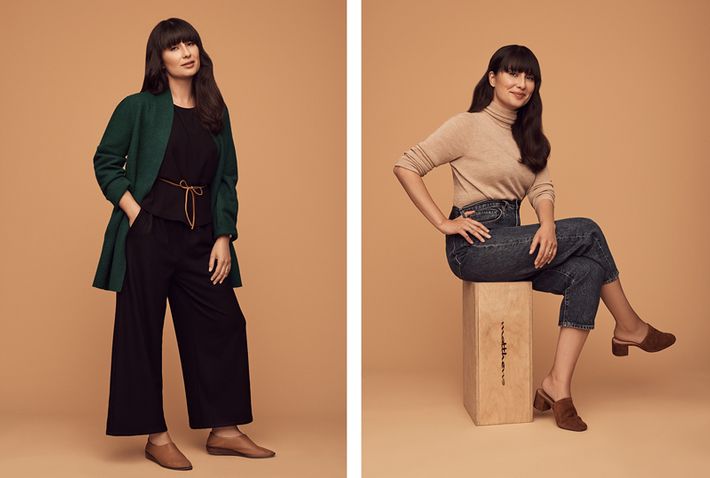 When do you feel most powerful?
When somebody says, 'What you're doing resonates with me and means a lot.' It's not from the perspective of 'Oh, I admire you,' or 'I'm proud of you because I'm your friend, and I love you.' I mean it more that like, 'What you're doing is going to be a solution for me. Thank you.'
I imagine you've gotten that feedback a lot with Maude – part of the appeal of which is that it's unisex. Given that, would you say it's misguided to think of female power as different than male power?
I think women are uniquely powerful in that we're raised to foster our emotional intelligence. Men aren't given that much attention in that department. I'm trying to solve, at a simple level, that inequity by talking to people about their sexuality in a friendly, hopefully genderless way. We should all be allowed to have those feelings.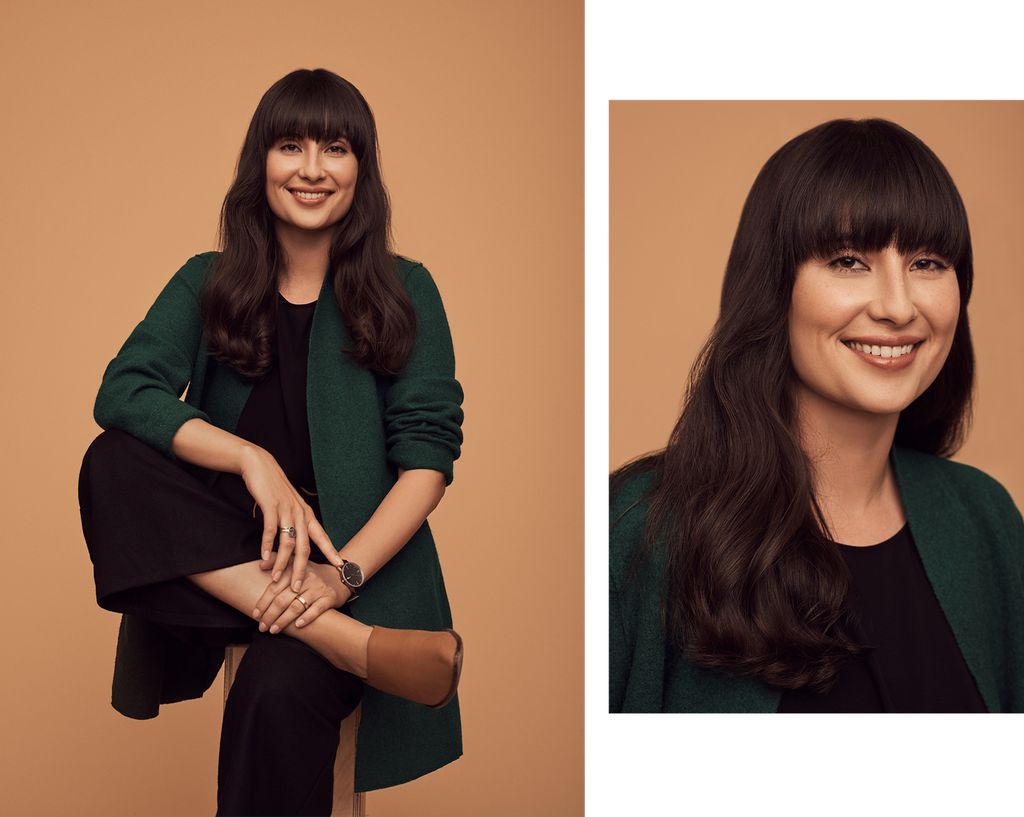 Does emotional intelligence ever come at the expense of real power?
Emotional intelligence doesn't mean vulnerability based on fragility. It's about recognizing all of the facets of being human. It's part of an emotional wholeness. When you recognize the world in a complex and nuanced way, you can find your place in it. You can effect change, affect your community in some way. You can be important to someone else. That's power.
Claire Mazur & Erica Cerulo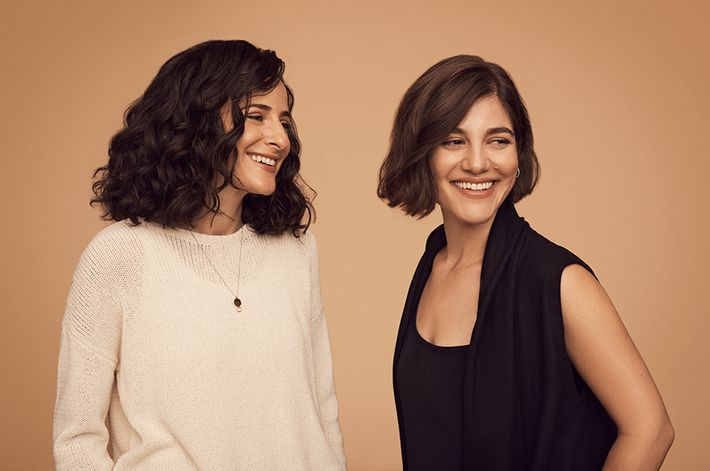 Claire and Erica are the cofounders of Of A Kind, an online retailer that spotlights emerging designers and was a pioneer in merging content and commerce.
In one sentence or less, what is power?
Claire: Power is the ability to make decisions.
Where do you find that power?
Erica: In our partnership. Having a business partner and friend who is on the same page as you and helping push things in the same direction gives you this confidence to build and create things that you might not be able to do on your own.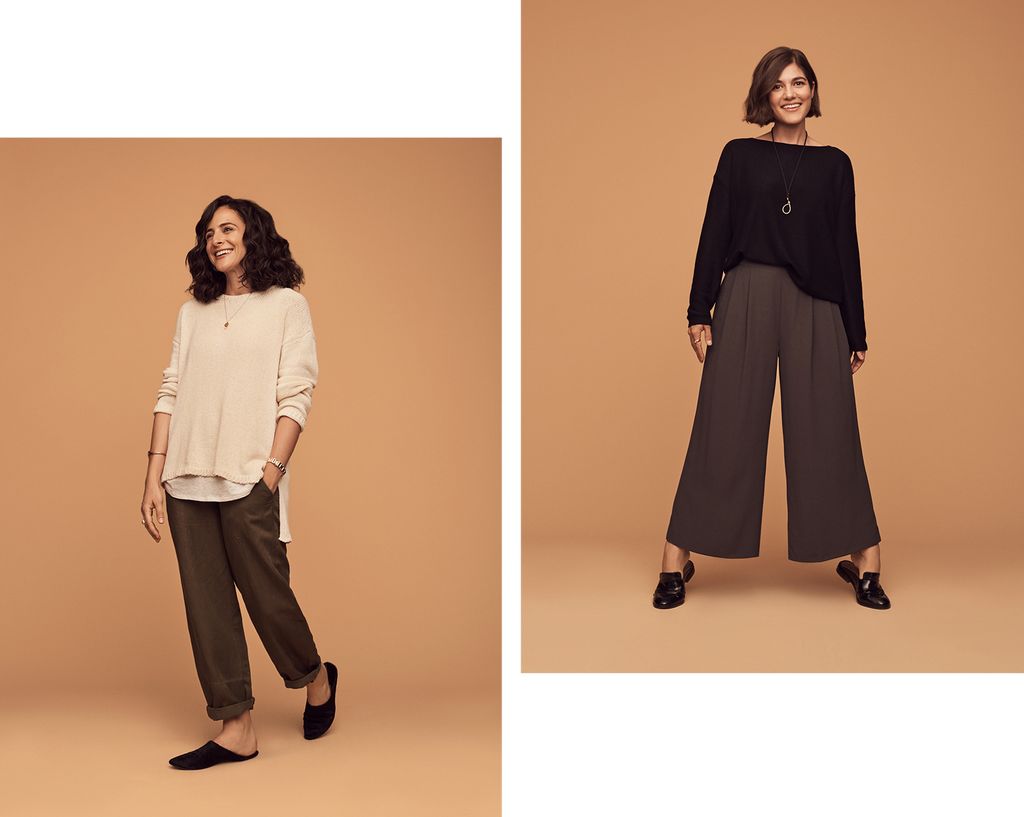 You're actually writing a book about that, aren't you?
Claire: It's called Work Wife. Erica and I have been friends since 2002. When we started Of A Kind in 2010, we didn't think a lot about what it meant to launch a business with such a close friend. Over the last seven years, it's become clear that the power of our friendship and partnership has been a huge part of our success.
Erica: We are using the story of our partnership and business-building as the backbone on the book and including the stories of 12 other work wives, too.
Claire: A lot of other female teammates with similar experiences are coming to the surface right now, and there's something to be celebrated and documented there.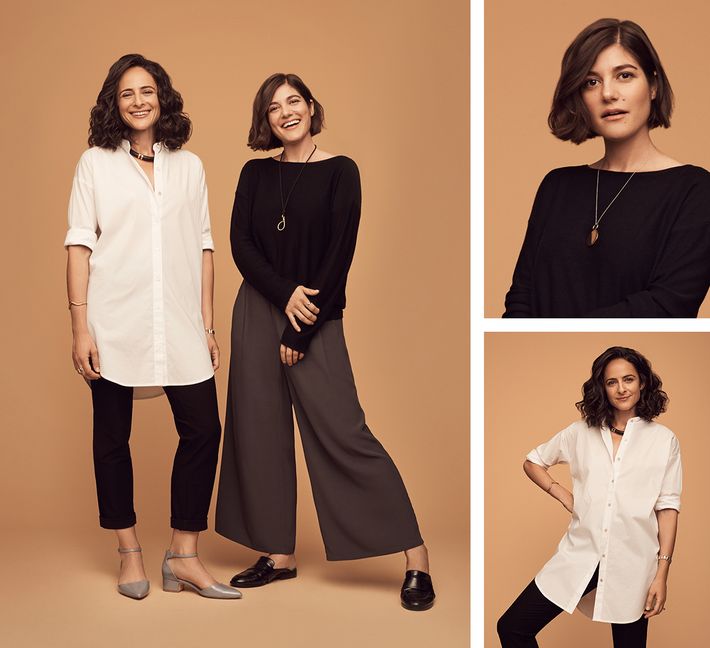 Is that a result of women having some unique sense of power?
Claire: It's impossible to separate women's sense of power from the progress we have made over the past 100 years in terms of gaining more rights. There's something to be said for power that comes from having to fight for it, as opposed to power that's granted by position in life. Anytime a group of people is made to feel powerless and can overcome that, the power comes with a unique sense of pride.
EILEEN FISHER believes power is putting your values into action every day. Share what that means to you with #RealPower.
Photography by Mary Fix, Styling by Jess Mederos, Makeup by Moani Lee for Beauty Exchange NYC, Hair by Johnny Lavoy
This is paid content produced for an advertiser by New York Brand Studio. The editorial staff of The Cut did not play a role in its creation.