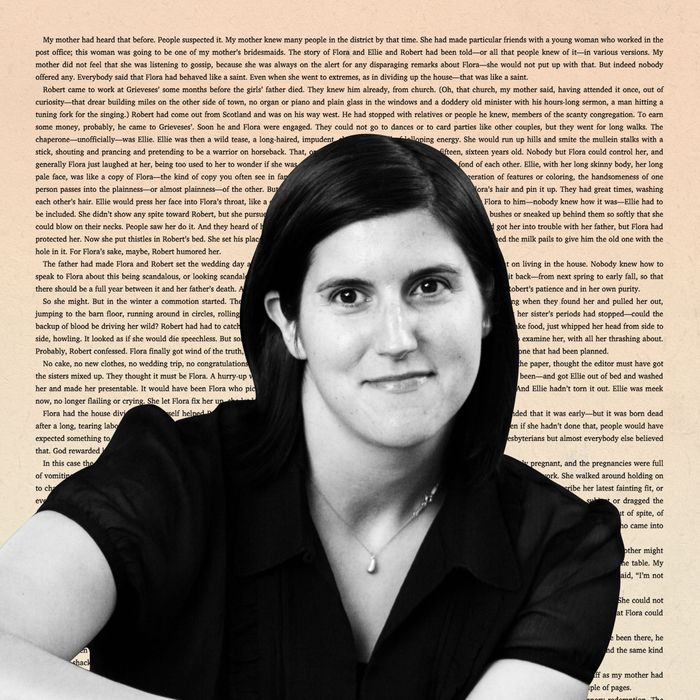 Curtis Sittenfeld.
Photo: Getty Images
In Reading Women, the Cut talks to women who interest us about the books by women that transformed the way they think.
What would Alice Munro do? This is a question that, in all seriousness, I sometimes ask myself.
And I ask it not about writing but about life. I think I do so because the world she depicts is so much realer and more recognizable to me than the world currently depicted in pop culture or on social media. This is the case even though Munro's stories might take place on a freighter ship crossing the Atlantic in the 1970s or in rural Ontario in 1948.
Celebrities don't populate Munro's short stories, nor do their events unfold in glamorous locales. There is no pretense that people are essentially rational or sensible in their behavior or longings; often, her characters are motivated by irritation, outright rage, and boredom. Women have deep friendships with each other, are passionately attached to yet hardly defined by their children, and struggle with their own lust rather than merely being lusted (or not lusted) after. People routinely humiliate themselves, are haunted by decisions they made years ago, and experience many of their most intense feelings privately, even silently. And they learn, usually the hard way, that the passage of time is the ultimate plot twist.
I'm pretty sure Friend of My Youth is the second collection I read by Munro — I read it as a high school junior, in 1991 or 1992. As soon as I read her work, Munro became my favorite writer, and this has remained true ever since, although it now amuses me that I embraced Munro at such a young age. True, Munro depicts the inner lives of teenage girls and young women with extraordinary deftness and precision, and when I was in high school, the story I loved most in this collection was "Goodness and Mercy," which features a 23-year-old protagonist. But now that I'm in my 40s, I know she depicts the inner lives of middle-aged women with even more extraordinary deftness and precision. When I recently reread Friend of My Youth, it was the stories "Oh, What Avails" and "Differently," which feature much older protagonists, that I found most powerful. Indeed, there was a passage that I took a screenshot of and texted to a friend going through a divorce because of how exactly it captured sentiments my friend and I had recently discussed.
There are a lot of writers I admire and books I love, but the gratitude I feel to Munro is unique; I truly think my life has been better because of the stories she's written. At a visceral level, reading her work has brought me great pleasure — it's just so juicy in its depictions of people leading their lives. It also has taught me, by example, about writing in the most intelligent and specific way I can, without vanity. And it has shown me that in my ostensibly weird or unattractive feelings, I am hardly alone.
If you buy something through our links, New York may earn an affiliate commission.