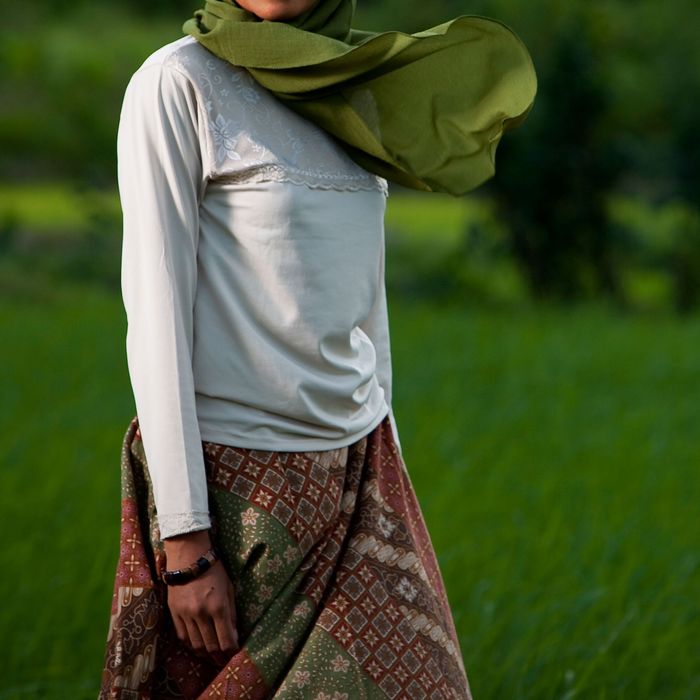 A study found that women in Indonesia have among the highest levels of mercury exposure.
Photo: Christopher Beauchamp/Getty Images/Aurora Creative
A new study found that women of childbearing age across the world have been exposed to toxic levels of mercury, which can harm pregnancies and lead to health problems in adults.
As the Guardian reports, the new study was the largest of its kind, analyzing the exposure of mercury — a neurotoxin — in women between the ages of 18 and 44 from 25 countries with the biggest risks. Researchers focused on women of childbearing age, since fetuses are very sensitive to mercury. The highest exposure levels were found in women across Indonesia, where mercury is used heavily in small-scale gold mining, as well as the Pacific Islands, where fish (which concentrates mercury in their bodies) is a staple of the diet.
The study notes that gold mining can cause serious mercury levels in women in Kenya, Paraguay, and Myanmar. However, another major source of mercury exposure is industrial pollution, which was found to affect women in Nepal, Nigeria, and the Ukraine. Per the Guardian:
"Millions of women and children in communities mining gold with mercury are condemned to a future where mercury impairs the health of adults and damages the developing brains of their offspring," said Yuyun Ismawati, an Indonesian woman from Ipen, the coalition of NGOs that produced the scientific report. "As long as the mercury trade continues, so too will the mercury tragedy."
The Guardian notes that mercury has been shown to cause lifetime brain damage to fetuses at exposure levels of 0.58 ppm or higher, and exposures of above 1 ppm can cause brain, heart, and kidney damage in adults. The study found that in the Pacific Islands alone — which is far away from the industrial sources of mercury exposure — hair samples showed that 86 percent of women had mercury levels of 1 ppm or higher, while in industrial areas, 20 percent of women had high mercury levels.
The U.S. Food and Drug Administration recommends that women of childbearing age — particularly those who are pregnant or breastfeeding — steer clear of shark, swordfish, marlin, and certain other types of fish, as they have the highest mercury levels, in addition to limiting how much tuna, carp, and snapper they consume. "Women have to be very careful, in any country, of what type of fish and how much they eat," study leader Lee Bell of Ipen told the Guardian.