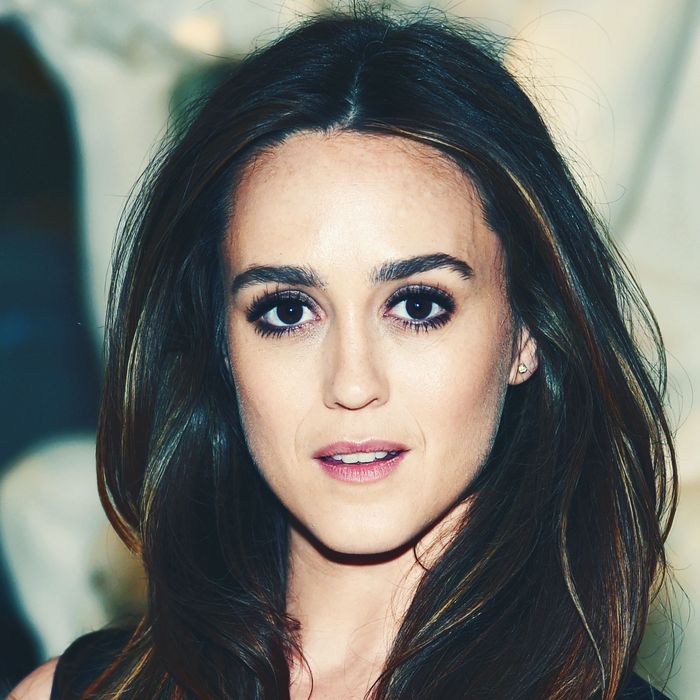 Heather Lind.
Photo: Jamie McCarthy/Getty Images for AMC
Actress Heather Lind, best known for her role on AMC's Revolutionary War drama Turn: Washington's Spies, has accused ex-president George H.W. Bush of groping her when they met.
Per Newsweek, Lind came forward with her story on Tuesday in an Instagram post with the "Me Too" hashtag. It has since been deleted but it read, in part:
"I was disturbed today by a photo I saw of President Barack Obama shaking hands with George H. W. Bush in a gathering of ex-presidents organising aid to states and territories damaged by recent hurricanes. I found it disturbing because I recognize the respect ex-presidents are given for having served. And I feel pride and reverence toward many of the men in the photo. But when I got the chance to meet George H. W. Bush four years ago to promote a historical television show I was working on, he sexually assaulted me while I was posing for a similar photo. He didn't shake my hand. He touched me from behind from his wheelchair with his wife Barbara Bush by his side. He told me a dirty joke. And then, all the while being photographed, touched me again. Barbara rolled her eyes as if to say 'not again'. His security guard told me I shouldn't have stood next to him for the photo."
Lind said that the alleged incident occurred in 2014, when the Turn cast held a screening* and posed for a photo (below) with the former president and First Lady.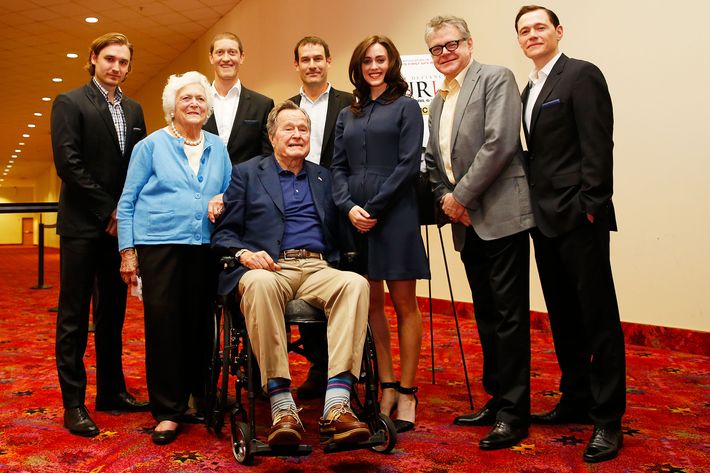 Bush's spokesperson, Jim McGrath, issued the following statement in response: "President Bush would never — under any circumstance — intentionally cause anyone distress, and he most sincerely apologizes if his attempt at humor offended Ms. Lind."
Update, October 27, 5 p.m.: Four women total have since publicly accused Bush of groping them.
Shortly after Lind's account broke, actress Jordana Grolnick came forward with her story. She said that the former president asked, "Do you want to know who my favorite magician is?" during a 2016 photo then grabbed her backside while delivering the punch line "David Cop-a-Feel."
Novelist Christina Baker Kline shared her story on Slate on Thursday, writing that her 2014 situation was nearly identical but the setup to Bush's "David Cop-a-Feel" punch line was "You wanna know my favorite book?"
Amanda Staples, who once ran for Republican state Senate in Maine, said that Bush groped her during a photo they took together in 2006, using the book joke. "As I left the estate, I called and left a voicemail for my Dad about it. He didn't think it was funny. I've never thought about this and if I had a daughter, I'd never tell her to shrug it off because he was President," she wrote in an Instagram caption. "I can only imagine how many women have had their butt grabbed in a photo op."
*This post originally stated that the screening occurred at the White House. It has since been corrected.