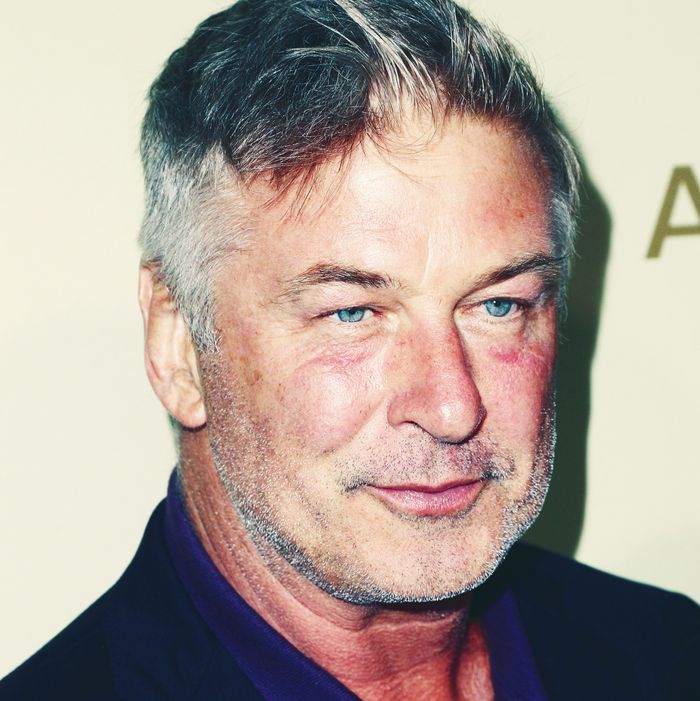 Alec Baldwin.
Photo: Frederick M. Brown/Getty Images
Lately, Alec Baldwin has been (relatively) chill — saving his at-times erratic antics for his award-winning Donald Trump impression. But now it looks like the Old Alec is back, baby, as "Page Six" reports he was spotted calling a "presumably" reckless driver a "meatball" and throwing a soft drink at him.
According to "Page Six," a pedestrian at the intersection of University Place and 11th Street in New York witnessed Baldwin revert back to his old form during a verbal exchange with a motorist. The witness, who only noticed the incident after it had already started, told the gossip column, "Baldwin called the driver of a big black SUV 'a meatball' and kept asking him and the passenger to get out." Per "Page Six":
When the people in the car wouldn't get out, "Alec got out his phone and started videotaping them. They pulled away right after, and he took a pic of their license plate and threw his extra-large drink in the street. Then he just went on his angry way."
Baldwin's representative had no comment for "Page Six," but the incident falls in line with past behavior. In 2014, Baldwin reportedly became "belligerent" with cops after he was arrested for biking down the wrong way on Fifth Avenue, and in 2011 he reportedly went on a Twitter tirade against a Starbucks barista from the Upper West Side.
Welcome back, buddy.