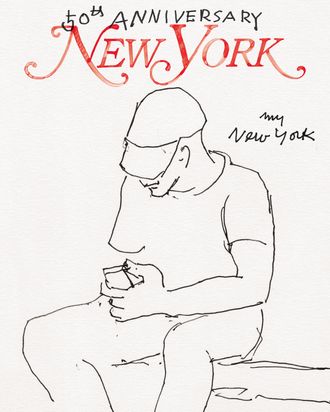 Alex Katz drawings, 2017. On October 9, on the B and C trains, Alex Katz revisited his 1940s "Subway Drawings" for
New York
Magazine.
Photo: Courtesy of Timothy Taylor Gallery New York and London / Logo Lettering by Erik Marinovich
In the late 1940s, as a Cooper Union student, Alex Katz found that he couldn't finish his drawings before class ended. "I was desperate to learn to draw more quickly," he recalls. "I started drawing on the subways, at bars, at jazz concerts, coming home late from dates." Commuting from his parents' house in Queens for three years, he filled a whole closet with sketch pads.
Then he stopped ("I didn't want to become a sketch artist"). By the 1980s, he was one of the best-known painters in the world. His subway drawings emerged only this spring, in a New York show at Timothy Taylor Gallery that is now on view in London. For the 50th anniversary issue, we asked Katz, who is 90, to head underground once more. On the afternoon of October 9, "I took the C, on Spring Street, and went up to 125th Street, and the B back to Broadway-Lafayette." His New Yorkers still look a lot like their counterparts of 70 years ago, even as fedoras and broadsheets have given way to ballcaps and iPhones. Does Katz think the new drawings are better than the old? "The line is more confident. But I'm no judge."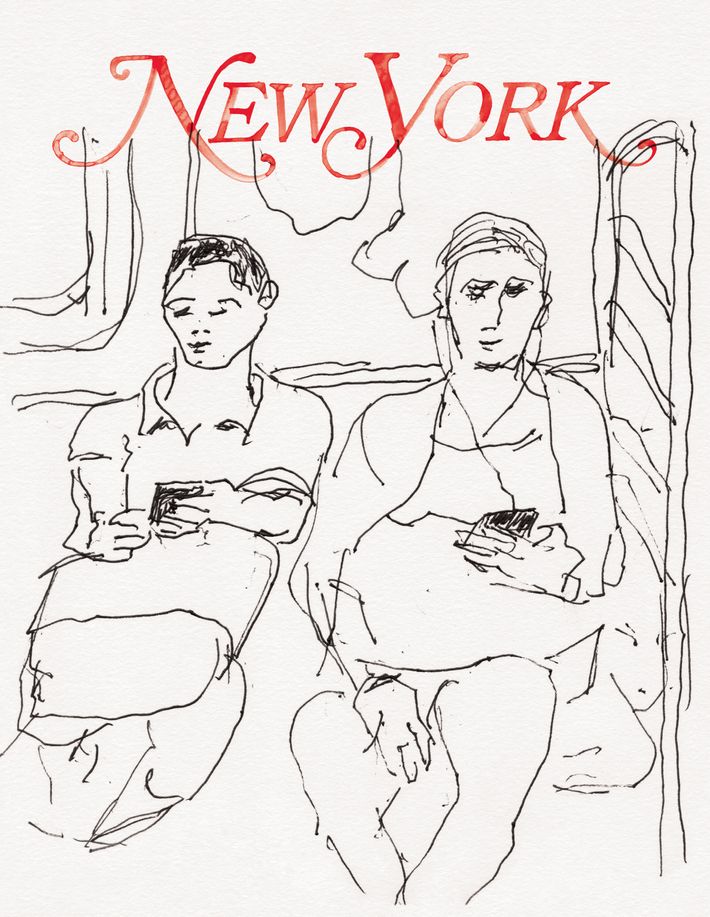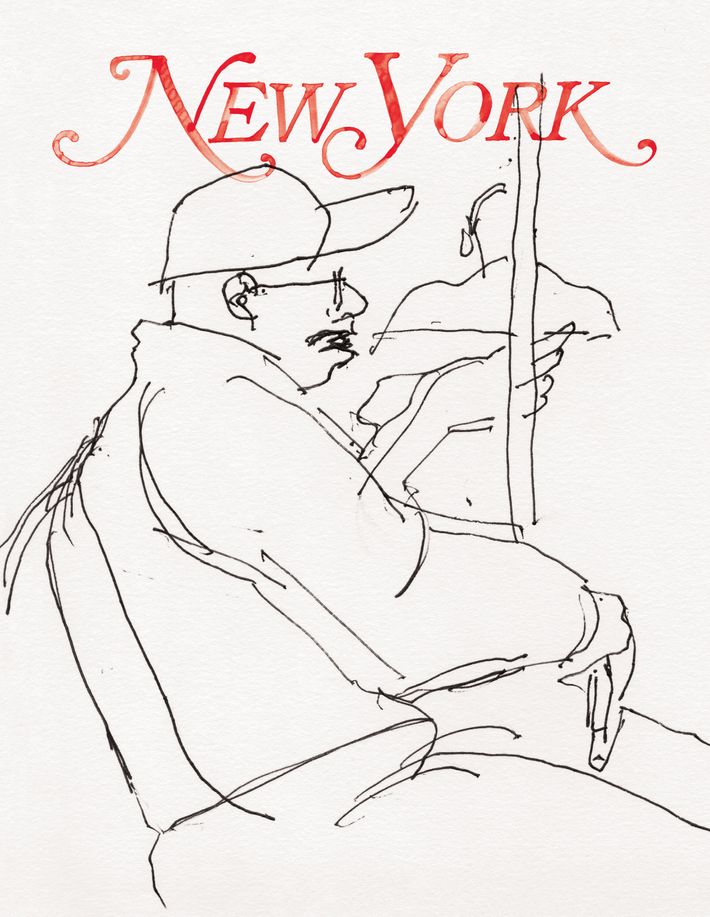 The 50th anniversary issue of New York is on stands now. Find the expanded web version here.
*This article appears in the October 16, 2017, issue of New York Magazine.