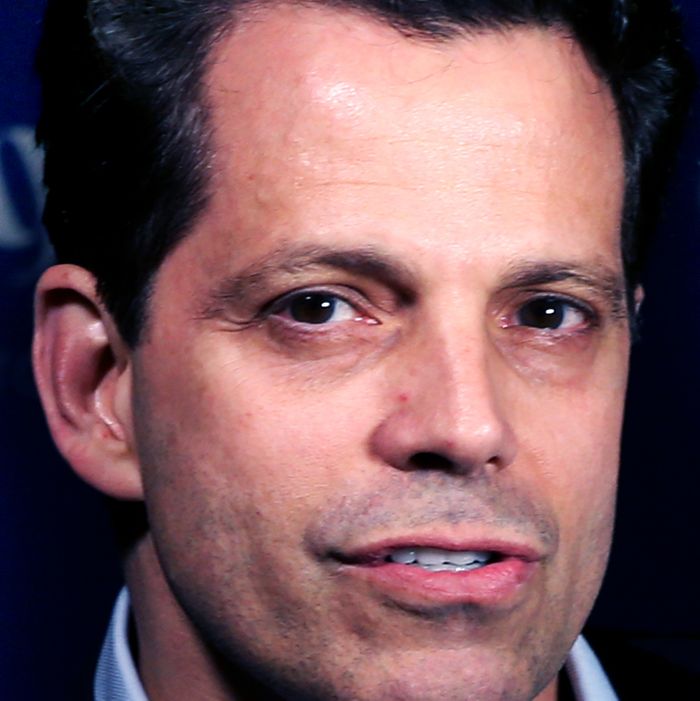 Anthony Scaramucci.
Photo: Phillip Faraone/Getty Images for Tommy Lasorda
Although Anthony Scaramucci was only able to hold down his job as White House communications director for 11 days, the former hedge-fund financier has managed to make his 15 minutes of fame last for what feels like 637 years. In September, he began teasing the Scaramucci Post, a new media company that seemed to specialize in emojis. After a few weeks of cryptic tweets and videos, the Mooch launched his new company at an event in New York on Monday night, The Hill reports. What exactly did he launch? According to Scaramucci:
We have no idea what the Scaramucci Post is and neither do you. But, we launched it today and we launched with great fanfare and so we'll have to see how the whole thing unfolds.
What Scaramucci does know, however, is that ScaPo will be a "millennial-first media company," and "it's going to be plain vanilla news that is unfiltered, cold brew news, if you want to say" (an extremely natural millennial-first metaphor, I want to say).
Scaramucci also said that he has no plans to launch a website for his media company anytime soon, telling reporters, "Actions always speak louder than words, so watch it unfold."