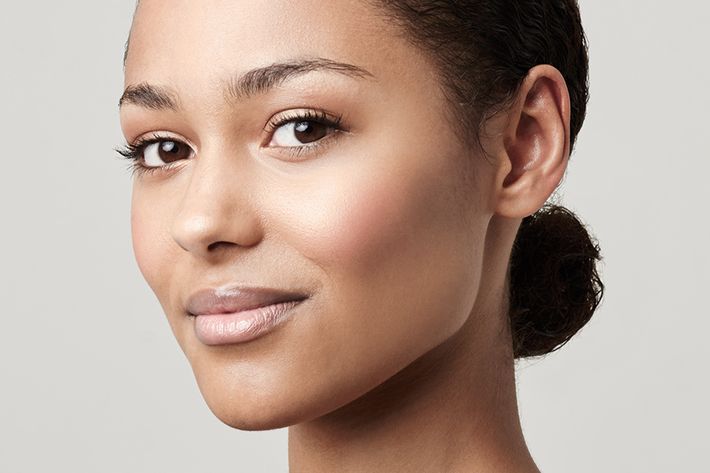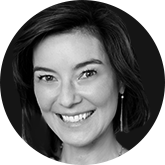 Nobody sets out to be a hydrating-cream junkie. It creeps up on you along with the subtle laugh lines on your face. One day you're apprehensive about using products other than sunscreen and the next you're two pumps away from bathing in eye cream. But the crux of skincare lies in quality over quantity. Which products are the right products? How often is too often? And what layers of elixirs are not only chic enough for your Instagram account but also effective enough to pass a dermatologist's critical evaluation? Ellen Marmur, MD, a leading dermatologist and dermatologic surgeon at New York's Marmur Medical, endorses the following five-step guide to fine-tuning your supple-skin arsenal and achieving more consistent results. Plus, we recommend the corresponding Shiseido Future Solution LX products – boasting the brand's signature, sleek Japanese aesthetics and ingredients that work – to replace the surplus of disappointing jars expiring in your bathroom cabinets.
1) Stick to a Solid Lineup
The simplest thing you can do to streamline your regimen and increase its efficacy is to adhere to a consistent, strategic product routine. "Having a routine and being loyal to it helps to make in-office procedures work better," says Dr. Marmur. "Being a cosmeceutical junkie confuses your skin and then your procedures [if you choose to take your skin therapy further] will be more likely to cause side effects," she explains. What should your staple routine entail? Dr. Marmur says to start with a gentle cleanser, such as Shiseido's Extra Rich Cleansing Foam, which removes impurities while maintaining skin's moisture balance. She goes on to list a great sunscreen, a potent serum, antioxidant for the day, a growth factor for nighttime, an eye cream that increases collagen, and moisturizer morning and night.
2) Clean Up Your Ingredients
Your skincare should be as clean as a disciplined diet. "Now that we have so many sophisticated and naturally based ingredients, we should be avoiding the parabens, preservatives, chemicals, and any questionable ingredients," says Dr. Marmur. "We see people with irritations and rashes and do a patch test where we look at 80 single ingredients and isolate what's causing their rash, rosacea, and uncomfortable skin. Very often it is the preservatives and fragrances." Do an ingredient audit of your products, and consider swapping toner for Shiseido's Concentrated Balancing Softener. It's formulated with extract of Oshima sakura leaf (from the Japanese cherry blossom tree) to brighten, and trimethylglycine to refine skin's texture.
3) Protect Your Delicates
Crow's feet can be endearing at first – until they completely change the shape of your eye. This leaves two remedies: depend on elaborate makeup techniques forever, or prioritize caring for the skin around your lips and eyes, areas which are the most vulnerable to aging. "There is a wonderful barrier of dead skin called the stratum corneum, and places that don't have that, like the lips, are unprotected compared to the rest of your skin, making them incredibly fragile," says Dr. Marmur. You can bring back youthful tautness to these areas with a firming product like Shiseido's Eye and Lip Contour Regenerating Cream, which is formulated with houttuynia cordata, a popular herb in Japan that helps reduce puffiness and smoothes.
Between purifying cleansers, low-level acids, and detoxifying masks, there are plenty of solutions for exfoliating your way to better texture. "As we age, the skin's outer layer doesn't exfoliate as well, which can make for a dull complexion and thicker, more wrinkled-looking skin," says Dr. Marmur. "Low-level acids can help those people exfoliate better and create more shiny, supple skin. This helps the skin normalize in its turnover, which starts at 28 days and slows to 40 days as we age." Great, except that acids can make skin more vulnerable to environmental stressors. To soothe delicate skin, layer on a hydrator like Shiseido's Total Protective Cream SPF 20, which locks in moisture and utilizes sansho, a Japanese pepper spice, to boost skin's natural defenses against daytime aggressors.
5) Identify Your Skin-Aging I.D.
It isn't only where you're showing signs of aging, but what those signs are. "There are two groups: those that wrinkle and those that droop," says Dr. Marmur. Identify your aging identity; then narrow your products accordingly. "Serums formulated with retinol, lower concentration of AHAs and BHAs, and oxygen cleansers that bubble on the skin's surface can disintegrate the proteins lodged in pores for firmer, more plump skin," says Dr. Marmur. "To reduce wrinkles," she says, "look for antioxidants, growth factors, and calming ingredients from the tea family." Applied at night, Shiseido's Total Regenerating Cream is a powerful complement for both scenarios. It improves skin vitality, resiliency, and firmness, and diminishes the appearance of wrinkles, creating a more sculpted and youthful look.
This is paid content produced for an advertiser by New York Brand Studio. The editorial staff of The Cut did not play a role in its creation.