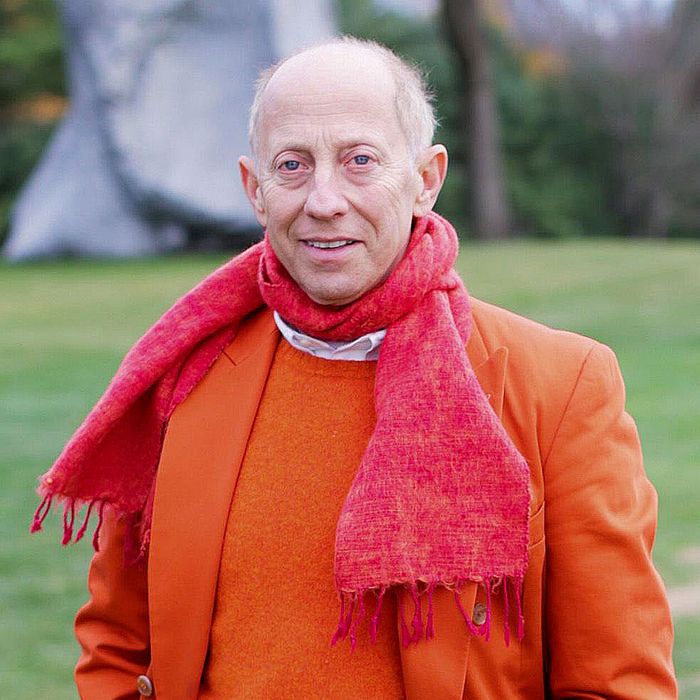 Knight Landesman.
Photo: David X Prutting/BFA.com
Knight Landesman, an icon in the art world and longtime publisher of ArtForum, has been accused of sexual harassment by at least nine women over a decade. Landesman resigned on Wednesday night after a lawsuit was filed against him.
A statement from ArtForum's three other publishers, obtained by the New York Times, confirmed that he "engaged in unacceptable behavior and caused a hostile work environment." The lawsuit also names the other three publishers as being aware of Landesman's behavior, but not trying to stop it.
The nine women in the lawsuit either worked with Landesman at ArtForum or knew him through the art world. He allegedly groped them, tried to kiss them, and sent them lots of vulgar text messages and emails. He also occasionally retaliated if they turned him down.
Curator Amanda Schmitt is the only named plaintiff, who started working for Landesman when she was 21. He allegedly harassed her with sexually explicit messages, and early on sought her out for sexual attention. In 2016, Schmitt sent Landesman a text saying, "You have been sexually harassing me since 2012 and continue to do so. I want it to stop." She also met with ArtForum's other publishers to alert them to his behavior, when they promised to take action. But the texts from Landesman continued. Three months ago, her lawyer began negotiations with ArtForum, but they broke down after they insisted that she not speak to the press.
Schmitt told the Times that she spoke out to protect others who are vulnerable and starting out in the art world.
"I had no power and no voice then. I don't feel that way anymore."