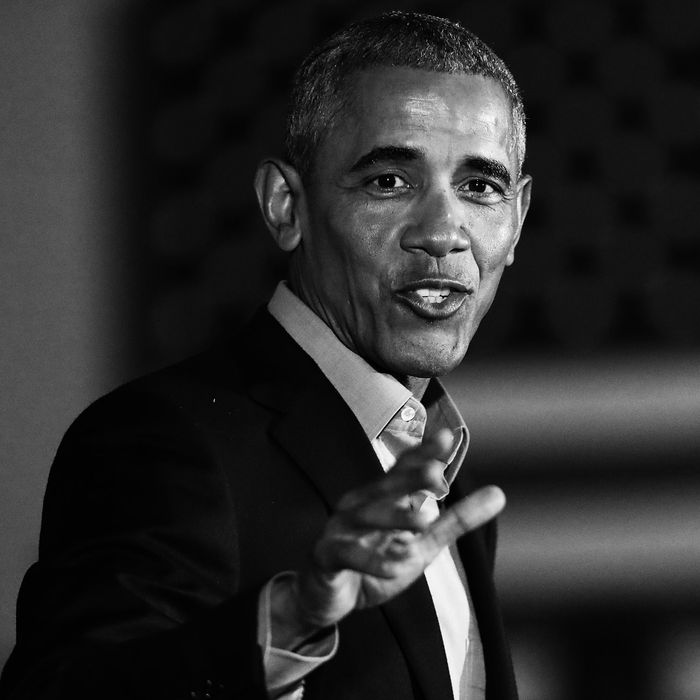 Former President Barack Obama.
Photo: Spencer Platt/Getty Images
Former president Barack Obama may have served eight years in the White House, but it looks like his civic duty isn't over quite yet. The potential future New Yorker is set to serve on a Cook County jury next month, the Chicago Tribune reports.
Obama, who currently owns homes in Washington, D.C., and Chicago, has reportedly been called to serve on a jury in Illinois. According to the Tribune, Cook County Chief Judge Tim Evans told county commissioners during a budget hearing that Obama will serve next month, though he couldn't say when or where.
"Obviously we will make certain that he has all the accouterments that accompany a former president," Evans said, per the Tribune. "His safety will be uppermost in our minds."
The judge added that Obama made it "crystal-clear" that he has every intention to "carry out his public duty as a citizen and as a resident of this county." The Tribune notes that Obama will likely be the highest-profile juror in the county's history, but other famous residents, including Oprah Winfrey, have also been called to serve in the past.
If former commanders-in-chief can't get out of jury duty, it looks like our future Liz Lemon jury-dodging attempts won't work either.