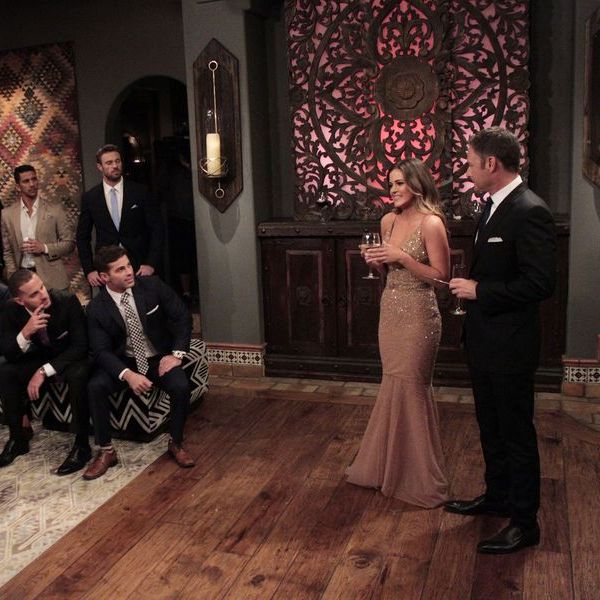 The harassment allegedly occurred while filming JoJo Fletcher's season.
A former segment producer for The Bachelorette filed a lawsuit on Monday alleging she was sexually harassed during production of the 2016 season of the show, which featured JoJo Fletcher, the Los Angeles Times reports.
Filed by producer Becky Steenhoek, the lawsuit names Warner Bros., the show's production company, and five other producers who worked on the show. In the lawsuit, Steenhoek alleges several of the show's executive and cast producers subjected her to repeated graphic questions about her sex life, including, "Is your vagina shaved?," "Have you ever sat under a shower faucet or touched yourself to masturbate?", and "Have you ever fondled [testicles] before?"
Speaking with the Times, Steenhoek, 31, said she was "raised in a Christian household," and that her colleagues' questions made her uncomfortable — which only seemed to egg them on even further. Per the Times:
"You could visibly tell it was very uncomfortable to me to witness, just because they did make comments like, 'Oh, Becky's blushing,' or 'Her ears are probably burning,'" Steenhoek told the Times. "It was a bit of a theme that carried on throughout the season … it was a fun time for them to see me get embarrassed."
Steenhoek claims in the lawsuit that she complained about the questions on April 9, 2016, to producer Caitlin Stapleton, who allegedly told her, "This is the way of the industry and the world that we work in." But days after complaining, she was excluded from production meetings and forced to complete menial errands, before being fired on April 17, 2016. When Steenhoek asked producer Bennett Graebner why she was being let go, he allegedly told her it was because she was not being enough of a "bitch."
The lawsuit alleges sexual harassment, hostile work environment, sex discrimination, retaliation, failure to prevent harassment, intentional infliction of emotional distress, and wrongful termination. Warner Bros. declined to make anyone available to the Times to comment on the allegations.