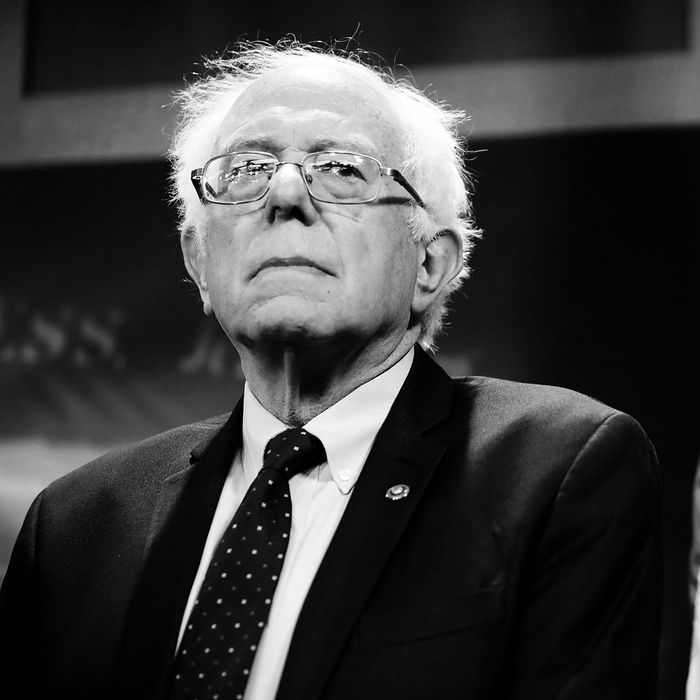 Bernie Sanders.
Photo: Chip Somodevilla/Getty Images
Bernie Sanders is set to deliver the opening night address at the upcoming Women's Convention in Detroit at the end of the month. As the Detroit Free Press reports, the current Vermont senator and former presidential candidate will address more than 3,000 women and progressives in attendance the night of October 27, the first day of the three-day event organized by the Women's March.
"I'm honored to join the women at the front lines of our struggle for economic, social, racial, and environmental justice. In January, millions of women came out in an extraordinary and unprecedented display of power and resistance," Sanders said in a statement, per the Free Press. "Now more than ever, we must support the leadership of women across the country and fight together to advance our progressive agenda."
Women's March co-founder Tamika Mallory told the Free Press that she felt Sanders was the right choice to be the headliner of the event — which happens to be the first national women's convention in 40 years — given his talent at mobilizing young activists. "I think that right now, no one can deny that Bernie Sanders is probably one of the most powerful U.S. senators … on progressive issues, women's issues, mobilizing millennials. He is really in line with the principles of the Women's March," Mallory said.