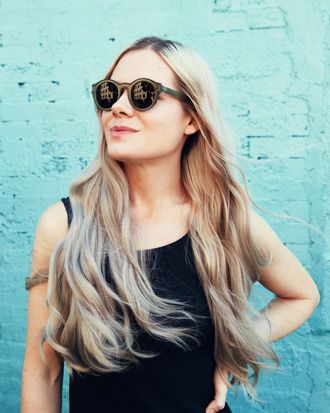 Dasha Faires.
Photo: Katie Thompson. Photo Editor: Biel Parklee./Katie Thompson
Dasha Faires is a veteran creative director in the fashion and retail world and the owner of very blonde hair. She dyes her megalong, naturally dark brown waves platinum at a hip Brooklyn salon. Faires shared her hair routine — complete with very affordable products — with the Cut below.
Check all that apply: My hair is dyed, chemically straightened, permed, braided/in locs, has extensions. Dyed. My hairstylist puts a toner in my hair when she does my roots, which is about every eight to ten weeks.
In my shower you'll find: Shimmer Lights shampoo and conditioner and Olaplex Hair Perfector.
I wash my hair every: Three days.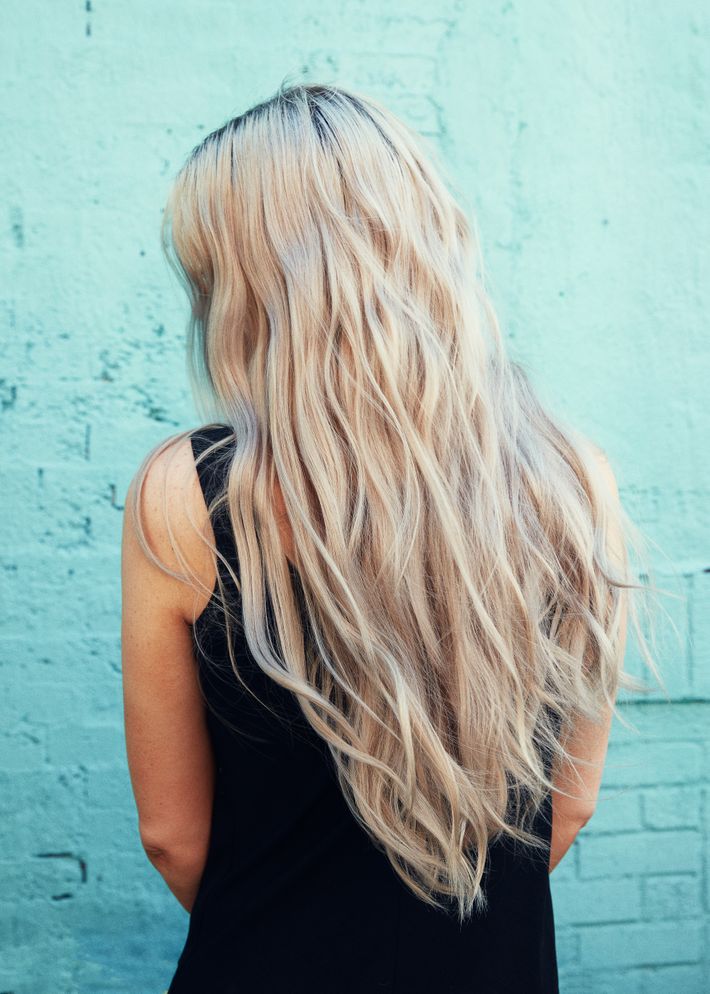 A rundown of my hair regimen: I spray a healthy amount of "It's a Ten" leave-in conditioner in it, brush it out with a wet brush and either blow dry it or let it air dry if I'm going for a messy beach hair look. Also on the third or sometimes fourth day, the dry shampoo from Klorane is a lifesaver.
The worst thing I ever did to my hair was: Cut it too short when I was five. That will never happen again.
The best thing I ever did to my hair was: Go platinum.
I trim my hair: About once or twice a year.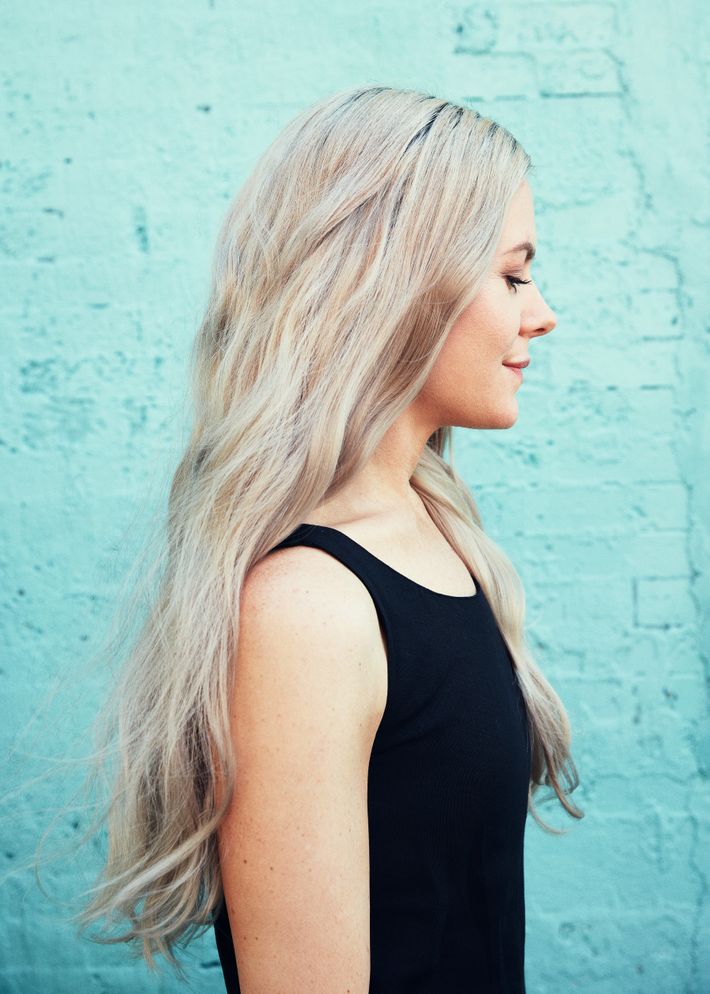 My hairstylist is: Lisa Carroll Ellwood at Ludlow Blunt.
The most important thing people with hair like me should know: Use a wet brush — it changed my life. Thank you Lisa!
What I love most about my hair is: The color. It's nice and silvery gray. It's confusing for people and a bit weird.
Production Credits:
Photos by Katie Thompson
Hair by Lucas Wilson using Bumble and Bumble
Makeup by Eric Vosburg 
Produced by Biel Parklee 
Hair Assistant: Sergio Estrada
Makeup Assistant: David Rivera
If you buy something through our links, New York may earn an affiliate commission.