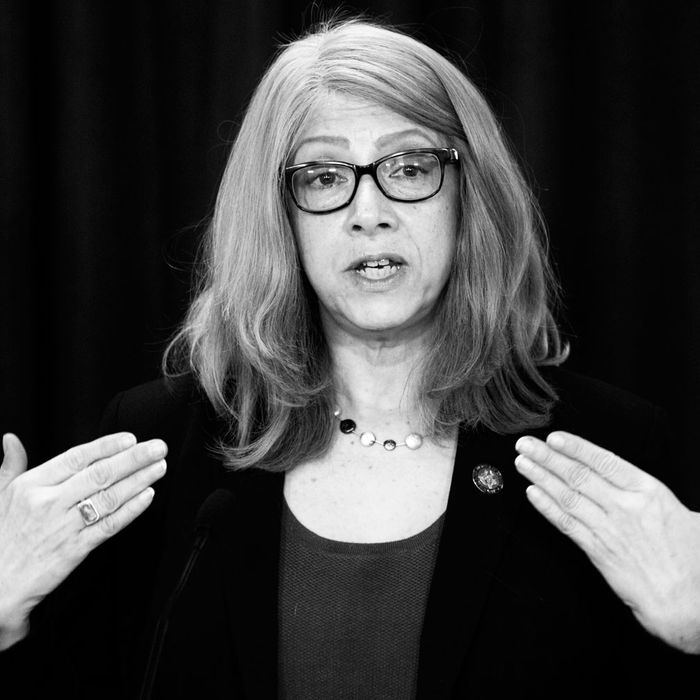 Linda Rosenthal.
Photo: Mike Groll/AP
In the wake of the Harvey Weinstein scandal, one New York State politician is attempting to combat the problem of insidious sexual harassment and assault in the entertainment industry via legislation. Democrat assemblywoman Linda Rosenthal, who represents Manhattan, is planning to introduce a bill that would bar tax credits from going to companies that ignore sexual-harassment complaints.
New York Daily News first reported the news, writing that the bill "would require companies seeking tax credits to disclose any sexual harassment complaints or settlements over the past five years and the outcomes of those cases … companies that are determined to have poor records in dealing with sexual harassment would be denied the credits."
New York currently offers a refundable 30% tax credit to productions to incentivize them to film in the state. This costs about $420 million per year; the Weinstein Company has received an estimated $426,500 from the program since 2011.
An article in Crain's features concerns by crew members that this legislation could put their jobs on the line. John Ford, president of the labor union Local 52, commented that "while I agree [Weinstein's] behavior is unacceptable, do you jeopardize thousands of jobs [and] millions of dollars in wages, benefits and tax revenues on the potential bad behavior of one individual?"
Rosenthal, meanwhile, says that "taxpayers should not be subsidizing sexual assault." Governor Cuomo has also come out in support of the bill.