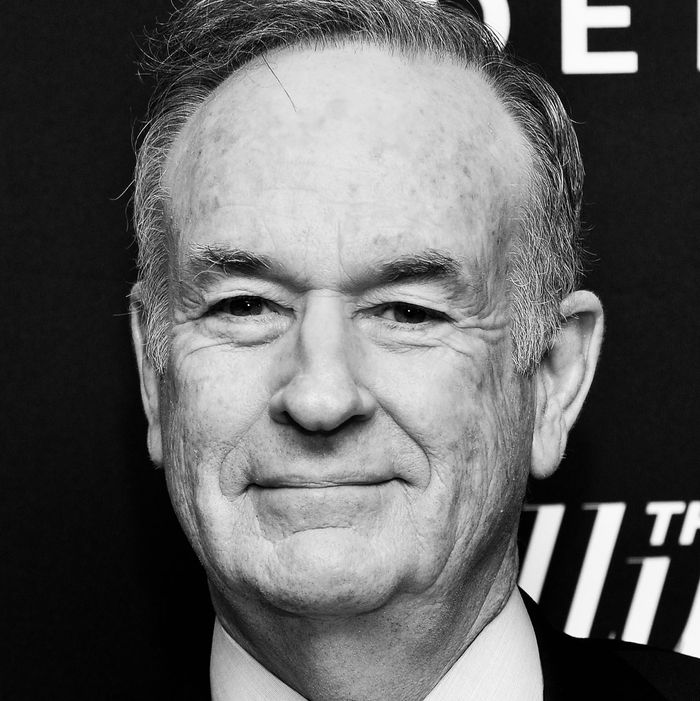 Bill O'Reilly.
Photo: Stephen Lovekin/Getty Images
On Saturday, the New York Times reported that Bill O'Reilly paid $32 million to settle a previously undisclosed sexual-harassment allegation. But does O'Reilly feel any shame or regret over the alleged behavior that led to numerous similar settlements over the years? Apparently not — instead, he's just mad at God over the whole thing.
As CNN notes, O'Reilly has previously blamed the reports of his alleged sexual misconduct on the media, but now it looks as though he's decided to throw shade at a higher power as well. "You know, am I mad at God? Yeah, I'm mad at him," O'Reilly said on Monday during the latest episode of his web series, No Spin News. "I wish I had more protection. I wish this stuff didn't happen. I can't explain it to you. Yeah, I'm mad at him."
The unholy remarks came shortly after O'Reilly dragged his former colleague Eric Bolling's late son into his sexual-harassment scandal. During a Monday-morning episode of the Times' The Daily podcast, O'Reilly said, "I urge you to think about what you put in your newspaper. Eric Bolling's son is dead. He's dead because of allegations made — in my opinion and I know this to be true — against Mr. Bolling."
O'Reilly later apologized for those comments — but it's unclear whether he blames God for them, too.