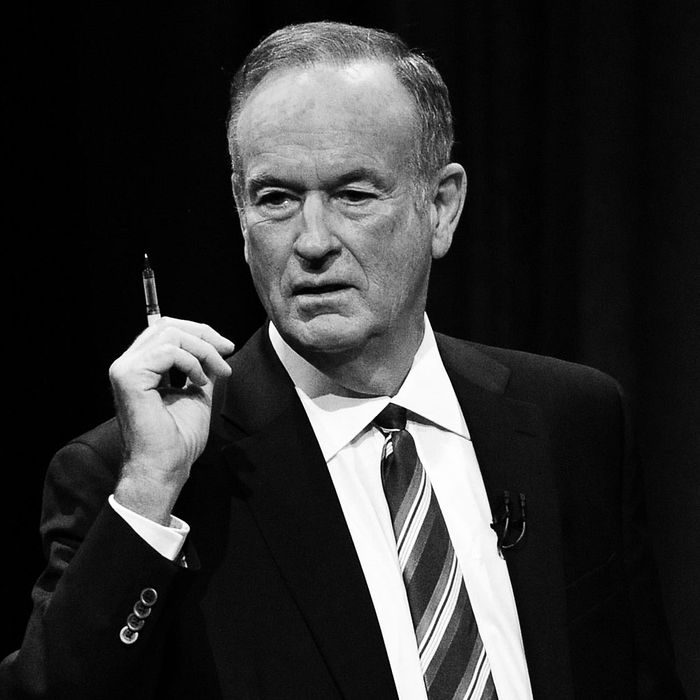 Bill O'Reilly.
Photo: Jamie McCarthy/Getty Images for The Rumble 2012
Bill O'Reilly has been dropped by his talent agency, UTA, following the news that he shelled out $32 million to settle a previously undisclosed sexual-harassment claim, according to the The Hollywood Reporter.
On Monday evening UTA told the former Fox News anchor, who has settled numerous similar allegations over the years, that the agency would no longer be representing him. THR notes that O'Reilly had been a longtime client of the N.S. Bienstock Agency, which was acquired by UTA in 2014.
The agency's decision was apparently not that surprising to showbiz insiders. According to THR, several of UTA's liberal Hollywood clients urged the agency to dump O'Reilly after it was revealed in the spring that he and Fox News had paid $13 million to settle several harassment claims.
But fear not: The self-proclaimed victim of God has apparently already found another agency. "Bill has already lined up new representation," Mark Fabiani, O'Reilly's representative, told THR in a statement. However, Fabiani would not reveal which agency has signed O'Reilly.