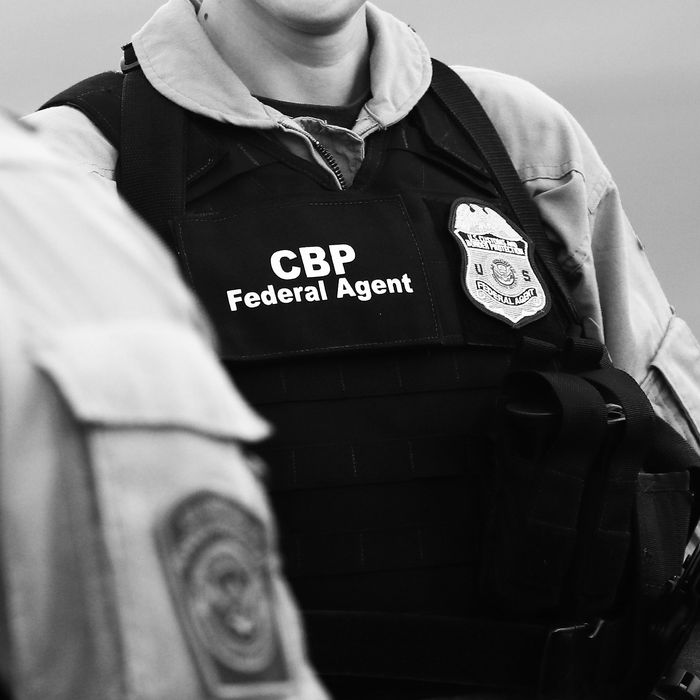 Photo: John Moore/Getty Images
Ten-year-old Rosamaria Hernandez of Laredo, Texas, was on her way to the hospital for emergency gallbladder surgery on Tuesday when her ambulance was stopped at a border-patrol checkpoint. At that point, the New York Times reports, agents followed the ambulance to the hospital and waited outside her room until her operation was over. Hernandez, who has cerebral palsy, has been in this country illegally since she was just 3 months old.
Now, immigration agents are holding her at "a facility in San Antonio where migrant children who arrive alone in the United States from Central America," 150 miles away from her parents.
The girl's mother, Felipa de la Cruz, told the Times that she initially came to the States from Mexico years ago seeking medical care for her infant. "I'm a mother. All I wanted was for her to get the surgery that she needed," she said. "It never crossed my mind that any of what is happening right now could happen. When you're a mother, all you care about is your child."