New York has always been a destination for transplants from the rest of the U.S. To celebrate that mixed identity, the Cut continues its Hometown Style series in partnership with Frye. Together, we spotlight fashion-forward New Yorkers who originally hail from one of the other 49 states, and ask them to tell – and show – us how their roots have helped shape their big-city style.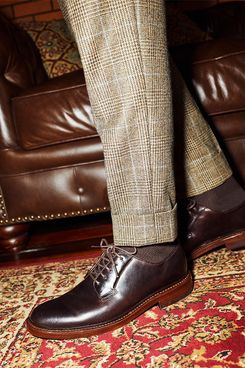 Investment banker-turned-style-blogger Brandon Bryant's bon-vivant image is compelling enough to draw both male and female admirers. His brand: old-school Corporate America meets modern streetwear, with a dash of prep. From smart three-piece suits to the perfectly cropped weekend trouser, to a spectrum of on-point button-ups, each aspect of Bryant's polished outfits is considered with ambition and purpose.
Though Cleveland-born, Bryant's style is partly inspired by his current home base of Harlem. It's also an extension of his professional work. In addition to running Wall Street Paper, his culture and lifestyle site for "the modern gentleman," he's co-founder and managing partner at Harlem Capital Partners, a financial firm dedicated in part to investing in businesses owned by people of color and women. Whether he's called to a presentation or to meet with potential partners, looking consistently sharp is part of the job. We caught up with Bryant at FlameKeepers Hat Club on 121st Street, and found out how his former life on Wall Street and his "adopted hometown" changed his perspective on suiting.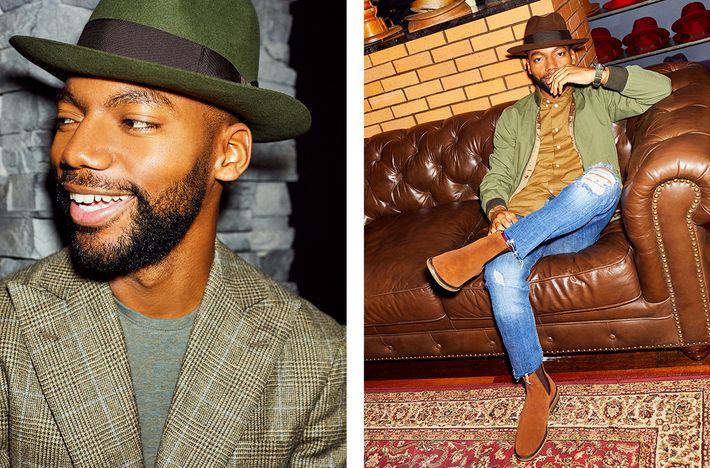 What was the genesis of Wall Street Paper?
It grew out of [my experience in] the typical Corporate America setting. I wanted to show people it's possible to 'dress down' suiting. You could wear slacks with a T-shirt, or a blazer with jeans, and still be extremely stylish. My whole focus is, Yo, you should have multiple suit options and wear them all the time. People don't wear suits [often] because they don't wear them to work, but that's a silly reason.
How do you know what works when playing around with suiting?
There's an onslaught of things you learn through trial and error. You learn in a corporate setting what color suits you can wear. It's usually white, blue, gray; maybe Fridays it can be pink. You learn what kind of ties you're allowed to wear. Don't wear a red tie because that's a power tie, and that's what the boss wears. There's all these different shirts to know: slim fit, tailored fit, regular fit. There's cuffed pants and pants with breaks. There are certain rules [laughs], like the buttons on the front of your jacket. If there are two buttons, always button the top, never the bottom.
Any other tricks to know?
There are cool things you learn from mentors or colleagues: Have extra ties handy, always have a jacket at your desk just in case you're called for a meeting somewhere, plus toothpaste and mouthwash — have all the things ready to be your 100-percent self, whether it's 8 p.m. or 8 a.m. I always have a nice pair of brown shoes that can go with anything. Unless you're going to be in front of the boss, have fun with your socks; they bring character to your outfit. Same with ties to brighten up your day.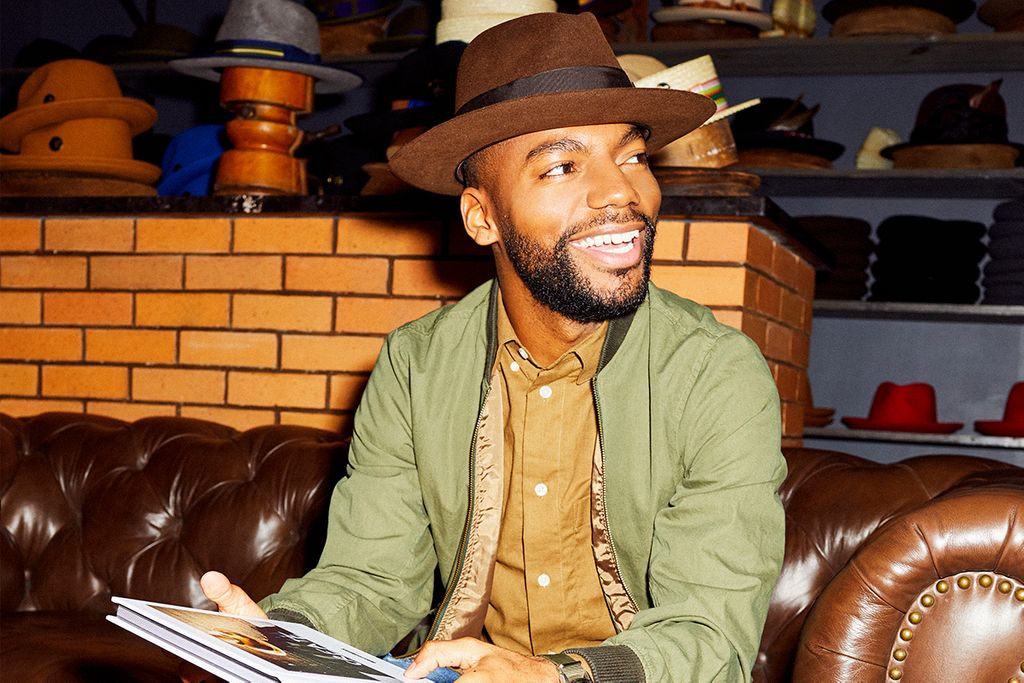 Once you have all those rules down, how do you cultivate a look that stands out?
Other people at work will influence your style. You'll see someone you admire and start dressing like them, copying their mannerisms, shop the same places, drink at the same bars. Eventually, you'll get your own opinions when you get to their level and you can start mixing your own personal style in.
You live and work in Harlem now. Has that influenced or changed your look at all?
I left banking in December 2015, so since then I've gradually started dressing what I call semi-formal. Every day I'm wearing slacks or a blazer. Every. Single. Day. I'll wear a blazer with jeans or slacks, or slacks with a T-shirt and dress shoes. Dressing [suit pieces] down helps me be a little more comfortable. But it's still eye-opening to people that you can wear slacks with a tee and loafers and still be presentable. Or wear a blazer, button-down, jeans, and sneakers and still be presentable.
Why do you think there's such a strong sense of style in Harlem?
The Harlem Renaissance was the first time black people were really put in the mainstream of how they dressed and how their swagger came through in the way they carried themselves. And I think that's still true today, where Harlem is seen by people of color as a place of style, hospitality, authenticity, and cool things. It feels like a modern, millennial-minded place where intellectuals who are diverse and focused on style and fashion go and let it all hang out. Like Flamekeepers Hat Club, which in my opinion, is the best hat shop in New York. It's owned by the guy who ran the biggest hat shop, J.J. Hat, for 20 years. If you don't wear a hat, he'll say, 'You haven't tried on the right hat.' That's the kind of style Harlem has.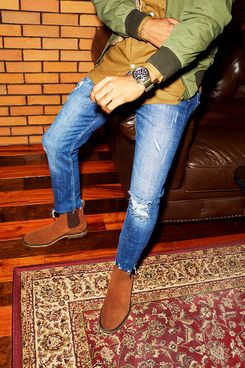 Quality suits are correlated to privilege. How can young people attain that look?
I've been designing my own line of pants, putting drawstrings on slacks, almost like joggers, and cropping them a little bit higher. In very simple and very chill, breathable fabrics. I want to build a brand around being minimalistic with your blues, your grays, your browns. It's a simple approach to basic suiting: You can wear formal clothing in a non-formal setting and not feel overdressed, and definitely not feel underdressed. And I want these to be affordable: pants under $100, jackets maybe up to $150, and you can get a full outfit for $200 or $250 max. The thing that costs the most in suiting is the jacket, so I want to create a Japanese-inspired, kimono-type jacket that you can tie like a trench coat, but there's no padding or hand-stitching, which are costly. If suits become affordable, people will start dressing like that – wearing that tailored street swag. The Italian suits charge up the wazoo, but once you take that out of the equation, it becomes all about the style, which is what suits should be about.
Photography by Tory Rust. Styling by Calvy Click. Grooming by Sae-Ryun Song.
Speaking of style, we're giving away a fall wardrobe upgrade, courtesy of Frye. Enter here for the chance to win $1,000 in fresh fashion. (It only takes a few seconds.)
This is paid content produced for an advertiser by New York Brand Studio. The editorial staff of The Cut did not play a role in its creation.