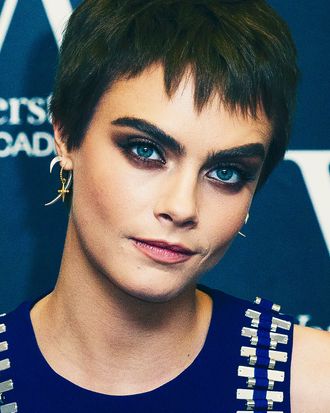 Cara Delevingne's face will be in Dior ads.
Photo: Tristan Fewings/Getty Images
Actress and model Cara Delevingne (or "Kid Monkey" as she's known in the music world) is making a slight return to her modeling roots. Dior announced today that she will be the new face of their skin-care line, Capture Youth. The products have yet to launch but in a press release, the brand says that the range is intended for women in their 30s, and will focus on antioxidants. This is Delevingne's first beauty job in a while, the last being the 2016 announcement as the face of Rimmel London. May her new skin-care job endanger face wipes as her brows once endangered tweezer sales.