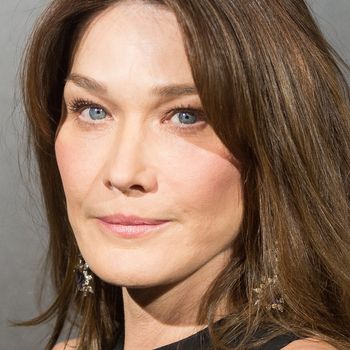 Carla Bruni
Photo: Samir Hussein/WireImage
In the wake of Harvey Weinstein and the seemingly endless tide of harassment and assault allegations tied to him, model and former French First Lady Carla Bruni decided to speak on the matter. In an interview with InStyle, she explained how she doesn't think fashion has a similar abuse problem.
On whether she'd let her daughter, Giulia, follow in her footsteps, Bruni nods "yes". "You can't control children," she said. "They have to live their lives and do what they choose. Of course, you have dreadful people in fashion like everywhere else, but fashion is not so dangerous for young girls. There's a lot of work, there's a lot of traveling, and you need to have a lot of discipline. I would say that it's one of the places in show business that is safe. People don't want to abuse girls — they want to photograph them. It's a healthy environment."




It's a reassuring statement to offer, as more and more women in Hollywood come forward with allegations against Harvey Weinstein. "That doesn't happen in fashion," Bruni insisted. "I never had a photographer or designer do that, never ever. Most agents are protecting girls because they have to work. And there are a lot of women in fashion — women rarely go into that kind of abuse. That keeps it safe for young models." She pauses. "Maybe I'm wrong."



Perhaps Bruni hasn't caught wind of the lengthy abuse allegations unearthed by models. Maybe she hasn't heard of Terry Richardson. Either way, she should probably learn how to read a room.