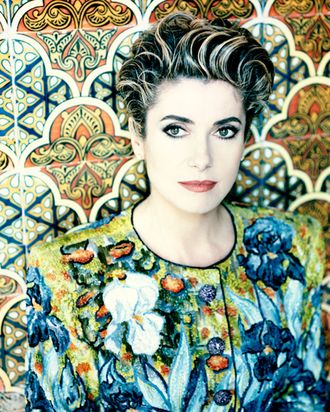 If the Musée Yves Saint Laurent, which opened earlier this month in Paris, is a cosmopolitan epicenter of the designer's work, the Musée Yves Saint Laurent Marrakech is a sun-soaked escape. In 1980, Pierre Bergé and Yves Saint Laurent acquired the Moroccan Jardin Majorelle and Villa Oasis, a luxurious early-20th-century residence and artist's studio that French painter Jacques Majorelle originally commissioned for himself.
Honoring the label's longstanding connection to Morocco, the new YSL Marrakech museum opens October 19, designed by French architects at Studio KO. Among the inaugural presentations of couture garments and local Berber references is the photography exhibition, "Thirty Years of the Fashion House in Marrakech": ten portraits of Catherine Deneuve wearing vintage YSL, shot by André Rau. French Elle originally published the series in 1992, to honor three decades of the couture maison.
Stuttgard-born and Paris-trained, Rau began his photography career assisting Peter Lindbergh. He has worked in the decades since as a fashion photographer and celebrity portraitist; shot covers for international editions of Vogue, GQ, and Vanity Fair; and ads for Dior and Lancôme. (Currently, Rau is editing images for a forthcoming Thierry Mugler exhibition at the Montreal Museum of Fine Art.)
"I have a great admiration for the work of Monsieur Saint Laurent, who I liked so much as a person," Rau said. "He was such a brilliant, creative and a humble artist, always gentle and generous at the same time."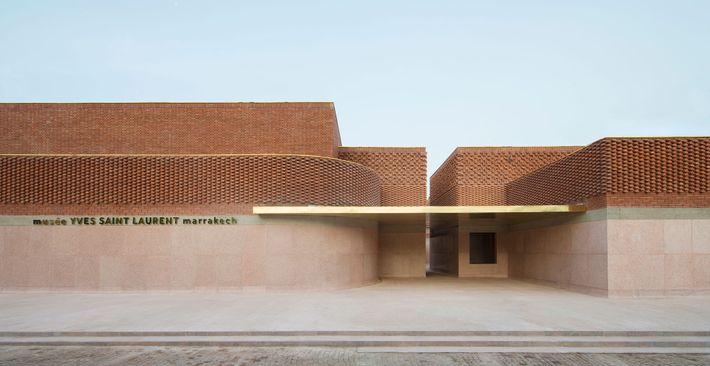 Saint Laurent himself told Rau about his passion for Marrakech: that he loved "the people, the colors, the light, the art de vivre and how it all comes together," the photographer recalled. When summoned years later by Elle's editor for the anniversary shoot with Deneuve, Rau connected the dots: "Marrakech would be the right place, where his inspiration came from."
Shooting on location at pre-scouted venues, he captured the iconic French actress with whom he had worked since the late '80s wearing un smoking backgrounded by patterned rugs and textiles, a shimmering sequined floral jacket against bright tiling, and luxurious plumage against craggy desert cliffs.
Inspired by the natural light, Rau used a photographic technique called the C-41, a process through which a diapositive is manipulated in the developer to become a negative with a higher contrast and brighter colors.
With celebrity portraits, Rau finds the key to getting the best out of them is: "always to put a great team together … When I hear them laughing in the make-up room, I know that we're on the right track." (For this featured shoot, he booked the hairstylist Charlie en particulier and makeup artist Thibault Vabre.)
The exoticism of travel also loosens the sense of self, he finds. "Make it festive," he advised simply. "If I take a celebrity on a trip, they are 'available' to be photographed."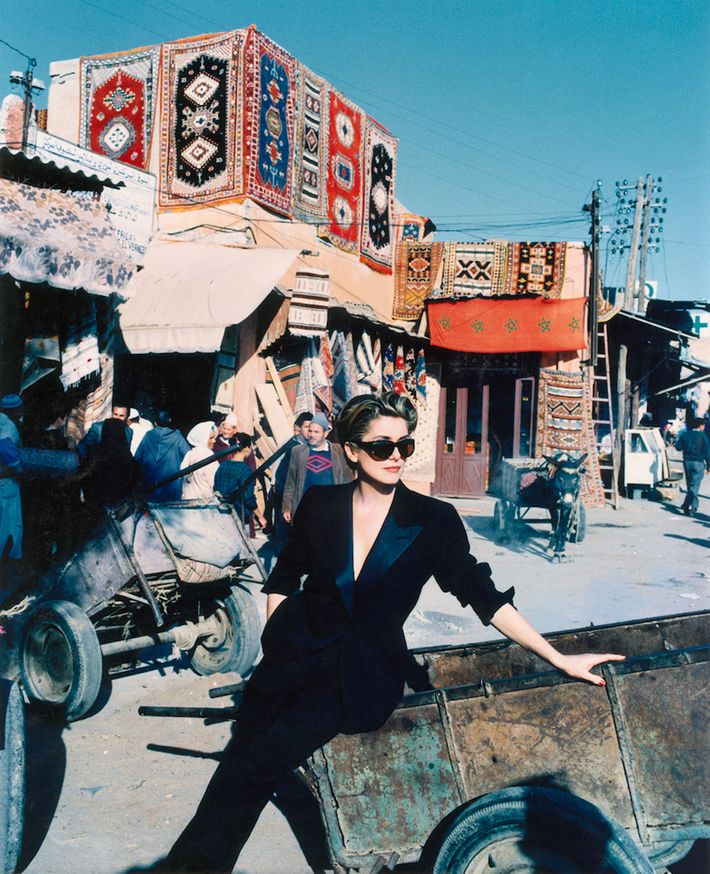 Catherine Deneuve wearing Yves Saint Laurent.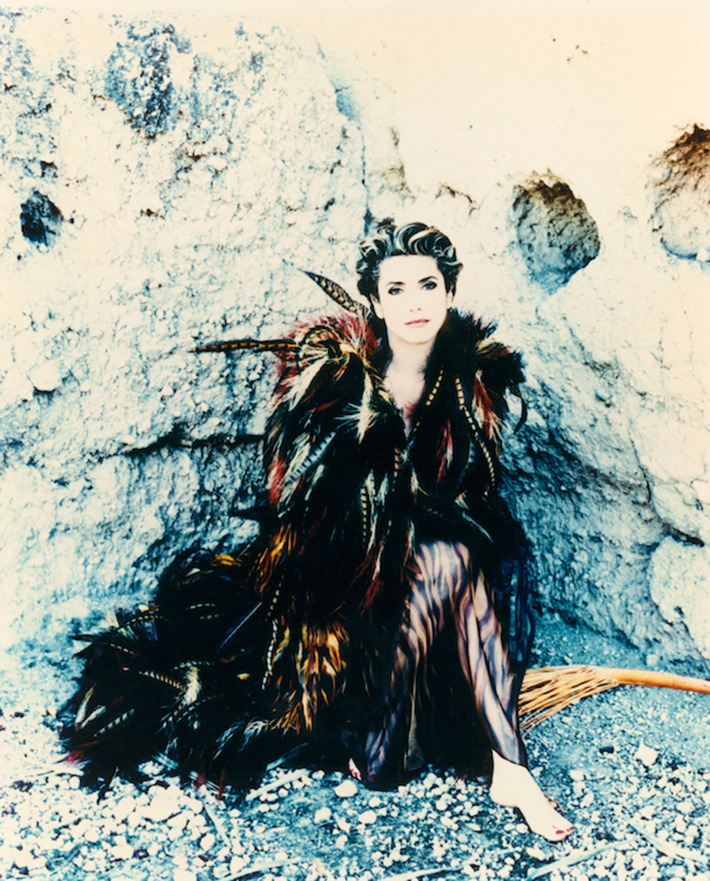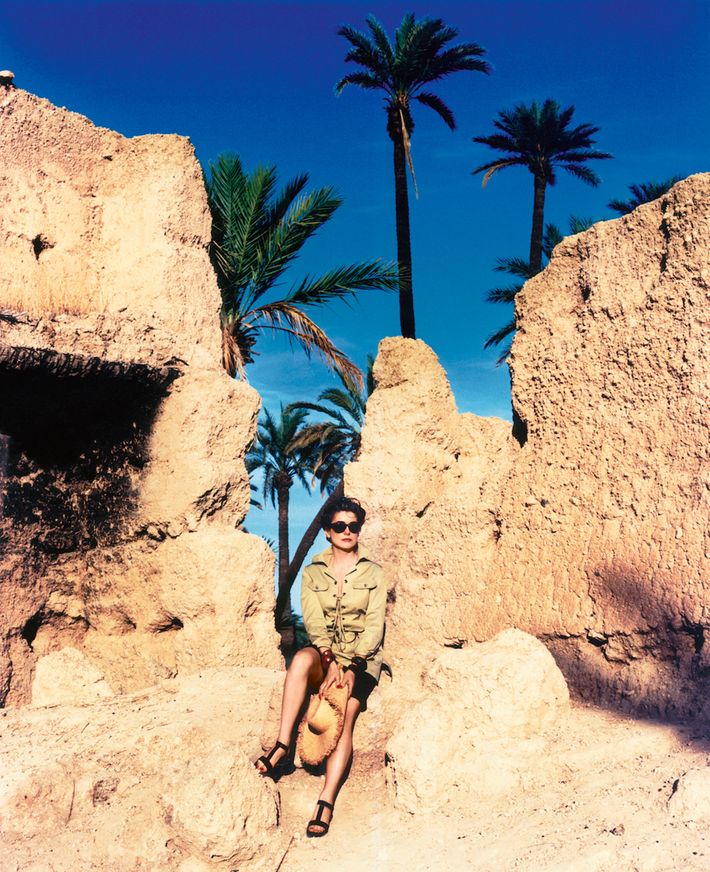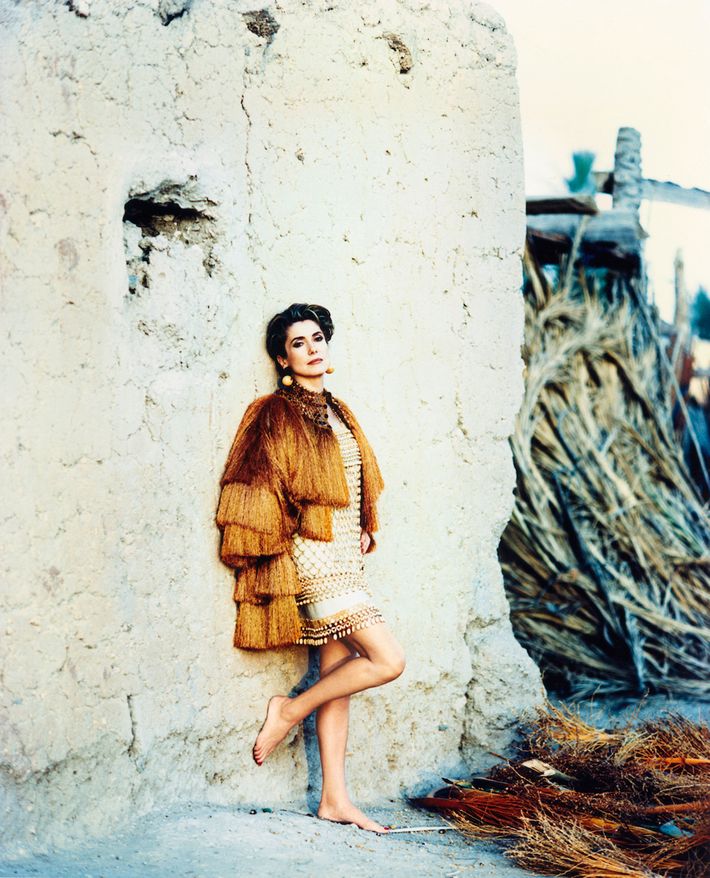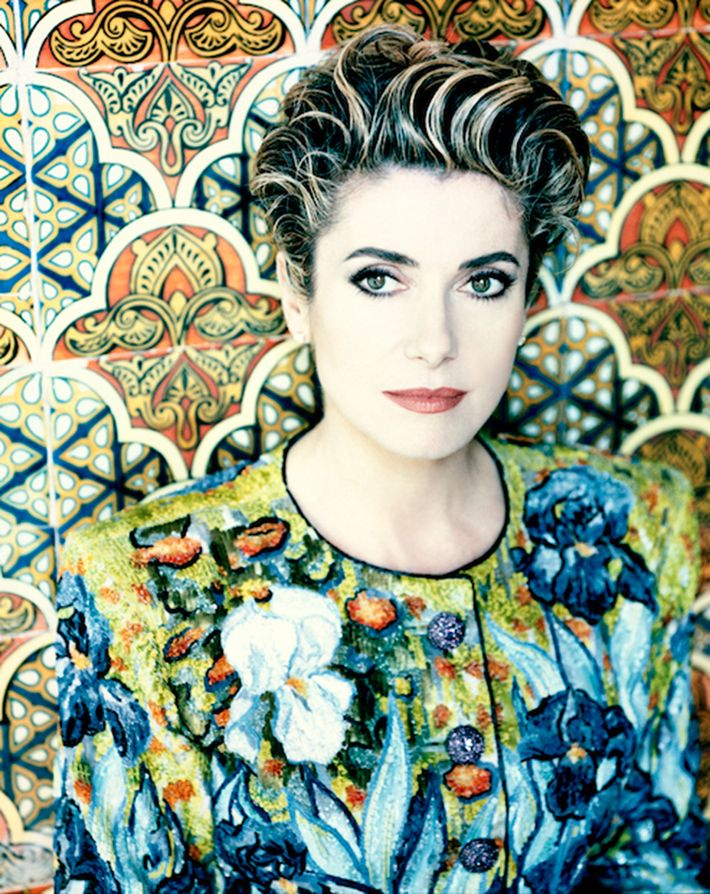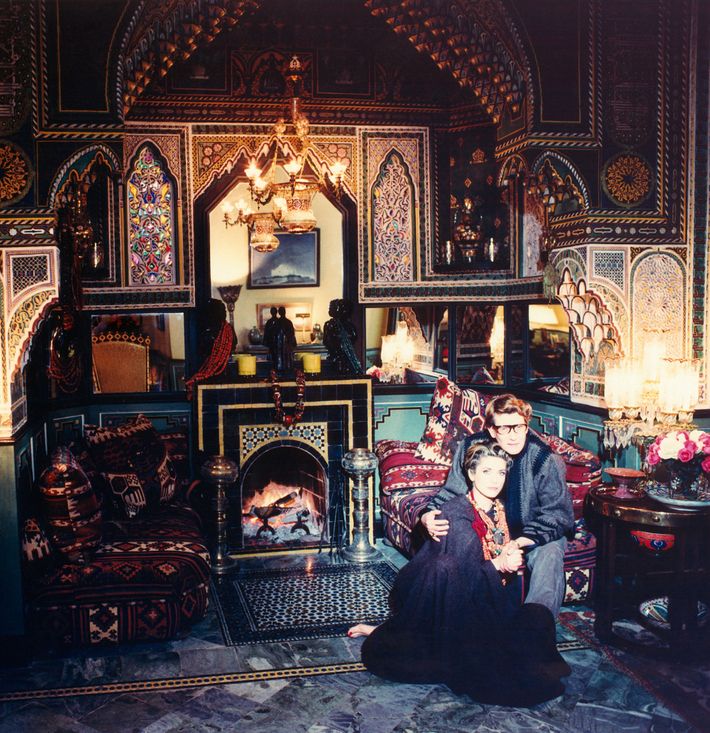 Deneuve, Yves Saint Laurent