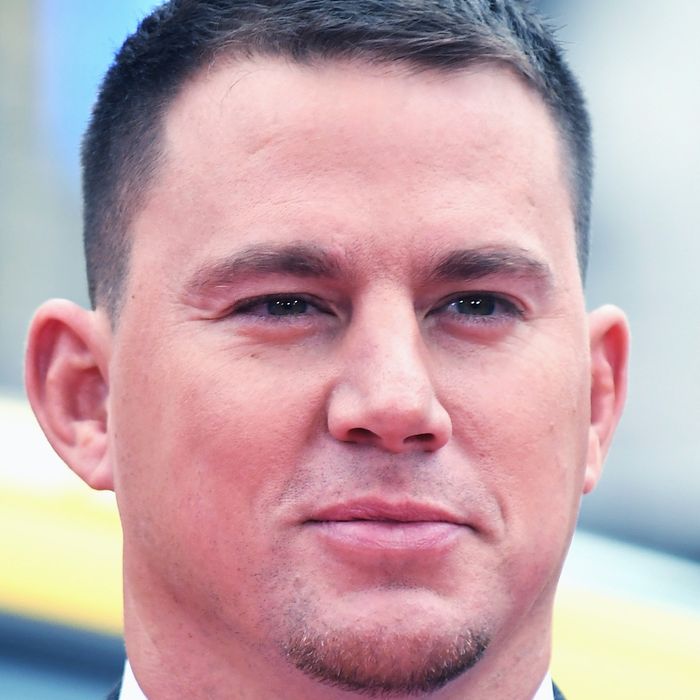 Channing Tatum.
Photo: Stuart C. Wilson/Getty Images
Channing Tatum, actor, dancer, and feminist scholar, announced in an Instagram post on Wednesday that he is cutting ties with the Weinstein Company in the wake of the Harvey Weinstein sexual-assault scandal, and therefore backing out of his directorial debut on Forgive Me, Leonard Peacock.
The film, which is an adaptation of the 2013 novel by Matthew Quick, tells the story of a young boy who is sexually abused. "While we will no longer develop it or anything else that is property of TWC, we are reminded of its powerful message of healing in the wake of tragedy," Tatum wrote in the joint statement with Reid Carolin, his production partner.
Tatum and Carolin are the latest influencers to distance themselves from the Weinstein Company. Last week, Amazon Studios cut ties with the company, thereby ending a David O. Russell television project starring Robert De Niro and Julianne Moore, and Democratic politicians like Hillary Clinton, Chuck Schumer, and Kirsten Gillibrand have said they will donate campaign funds they received from Weinstein to charity.
So far, over 50 women have accused Harvey Weinstein of sexual misconduct.