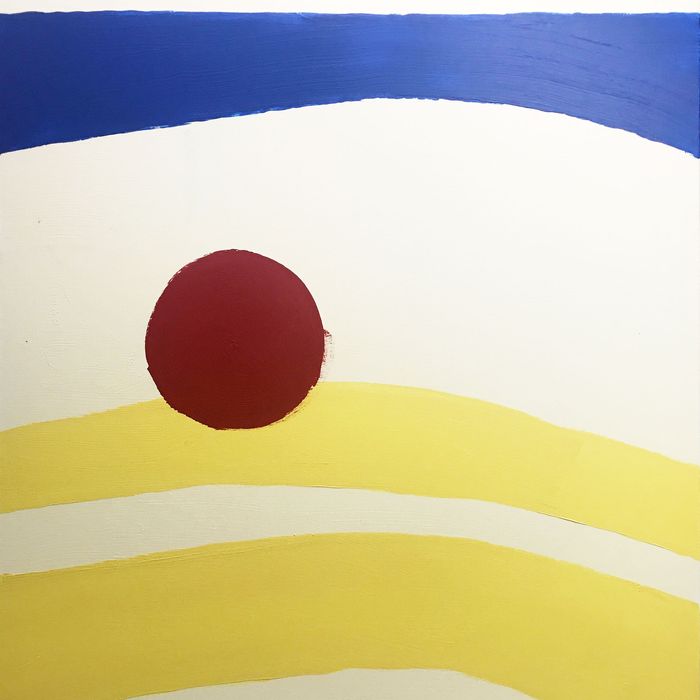 A painting by Paul Sevigny from the "One Night Only" art show.
DJ, club owner, artist, and brother of Chloë, Paul Sevigny debuted his paintings in New York last night as part of his longtime friend Bill Powers's "One Night Only" art series at Café Henrie. Sevigny, who owns/owned the Manhattan clubs Sway and the Beatrice Inn, has painted since junior high school, and he graduated from a South Carolina art school.
"Yes, he's known as a DJ, but then again so was Basquiat," Powers told the Cut of Sevigny's work. "I like Paul's work in that he's quite humble about it, and 20 years out of art school he's still passionate about painting. I love that he says 'I'm more of a painter than an artist,' which speaks to his focus on materials and expression."
Sevigny is the second artist to be featured in Powers's new "One Night Only" series, created to showcase artists of various media like spoken-word poetry and cubist paintings. It kicked off last month and will maintain the same format: a show spotlighting one artist for four hours, with cocktails served at the café by owner André Saraiva.
Sevigny and Powers first met in 2008, when Sevigny bought the first piece of artwork after Powers opened Half Gallery on the Lower East Side.
"I've been painting for a long time and won't stop no matter what the reaction is," Sevigny said. Asked if he had any pre-show jitters, showing 15 of "hundreds" of paintings for the first time publicly, he answered, "A little bit, but it's not as bad as getting up on a stage."