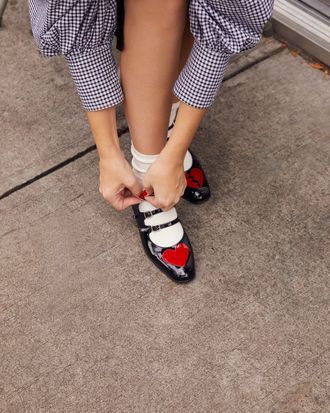 Whole swaths of the internet are dedicated to teaching American women how to be more French, but shoes from Carel Paris are an easy shortcut. Started in 1952 by shoemaker Georges Carel in Paris, the brand is the real deal. Their signature style is a charming mary jane called the Kina. With three straps and a heel just over 1.5 inches tall, it was initially created by Georges Carel as the antidote to Paris's obsession with high heels during the New Look era. The style is so comfortable that Alexa Chung allegedly owns several pairs, and has amassed sort of a cult following on the Parisian scene.
For the brand's 21st century makeover, the brand enlisted former Opening Ceremony buyer and street-style star Clara Cornet (also a Parisienne) for a limited collaboration. Cornet's version keeps the beloved mary jane silhouette but adds whimsical decals of hearts, moons, cherries, and lips — like Emojis for your feet. The details aren't entirely random: Cornet gleaned them from the brand's archival prints.
For now, they're only available through Carel's site at $480 a pair, but at least you won't have to carry those extra pair of sneakers on your commute home — plus Carel offers international shipping. Check out more styles from the collaboration and images from the campaign below.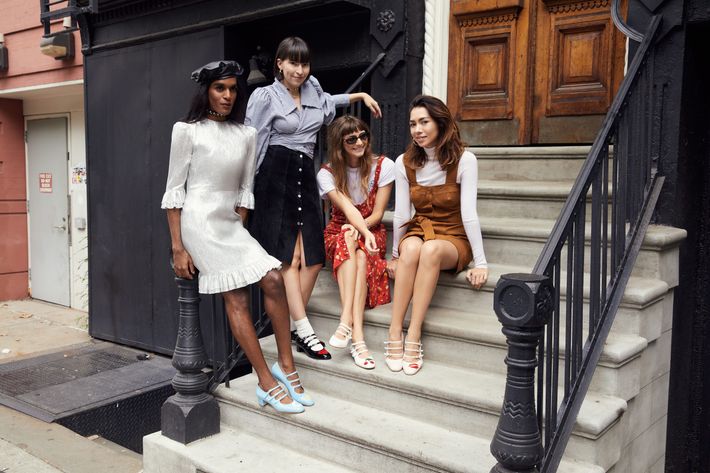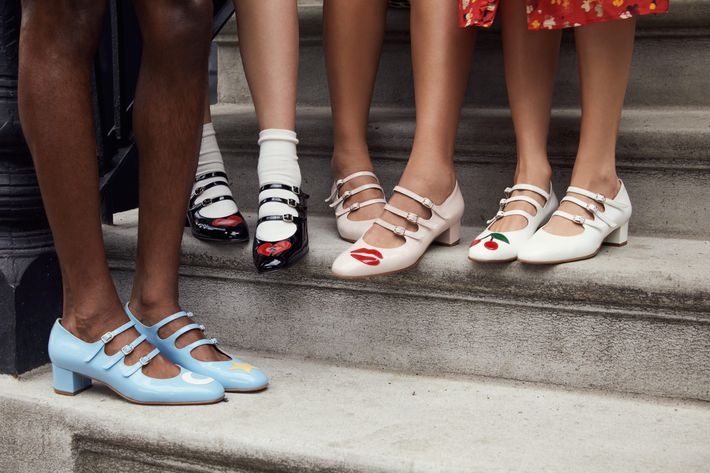 If you buy something through our links, New York may earn an affiliate commission.