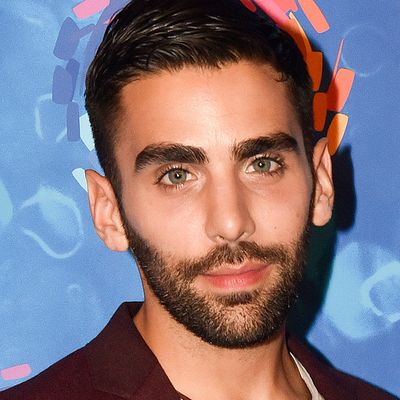 Photo: Rodin Eckenroth/FilmMagic
Condé Nast is launching an LGBTQ-focused publication at the end of this month, created by Phillip Picardi, who's known for steering Teen Vogue in a more progressive direction. Them will be a "mission-driven, multi-platform, LGBTQ-focused publication," per Business of Fashion, which first reported the news.
Instead of a 24/7 news cycle, Picardi told BOF that Them will focus on community participation and an "extremely impactful storytelling experience." 26-year-old Picardi will be the Chief Content Officer for the new platform, which launches online the last week of this month.
"We want to make sure that we're inviting people to participate," Picardi said. "Intersectionality and representation are going to be crucial to the brand's very success and acceptance." That includes video, podcasts, social media, and encouraging readers to submit content.
Picardi pitched the idea to Anna Wintour, Condé Nast's artistic director and editor-in-chief of Vogue, earlier this year. It's the first new platform for Condé Nast since 2007, when they launched the short-lived Portfolio. Over the past year, Wintour said that Condé Nast has been redoing its digital strategy, marked by the creation of the Hive at Vanity Fair and Healthyish at Bon Appetit and the rethinking of Allure and Teen Vogue. Much of that vision is managed by Pamela Drucker Mann, CMO and chief revenue officer of Condé Nast, who worked closely with Picardi on developing Them.
"It's not that [a LGBTQ-focused publication] is something that we've invented or anything new," she says. "It's where we should be. And that, to me, is super important in just the way that the media world understands it … We want to be a part of pushing [culture] forward."