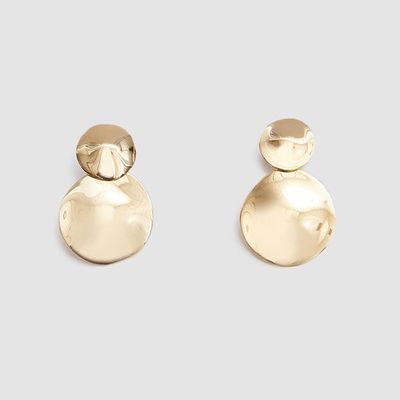 No one likes a bad hair day, but sometimes you barely have time to get dressed in the morning, let alone do your hair. A bun is a quick, easy solution, but that gets boring fast. Which is where these earrings come in. Pop them on, and your messy bun starts to look intentional, in an "I'm a cool art curator" sort of way. Frizz? No problem — it contrasts nicely against the sleek molded metal.
The earrings themselves are simple in design: just two gold circles atop of each other. The shiny gold vermeil gleams in a flattering, but not overly obnoxious way, where all that's visible are two bright gold orbs on your ears. They're a splurge, sure, but imagine wearing them every single day. If you're not partial to gold circles, Agmes — created by sisters Morgan and Jaclyn Solomon — also has plenty of similar sculptural pieces that can help mend a bad hair day.
More Great Earrings From AGMES
If you buy something through our links, New York may earn an affiliate commission.