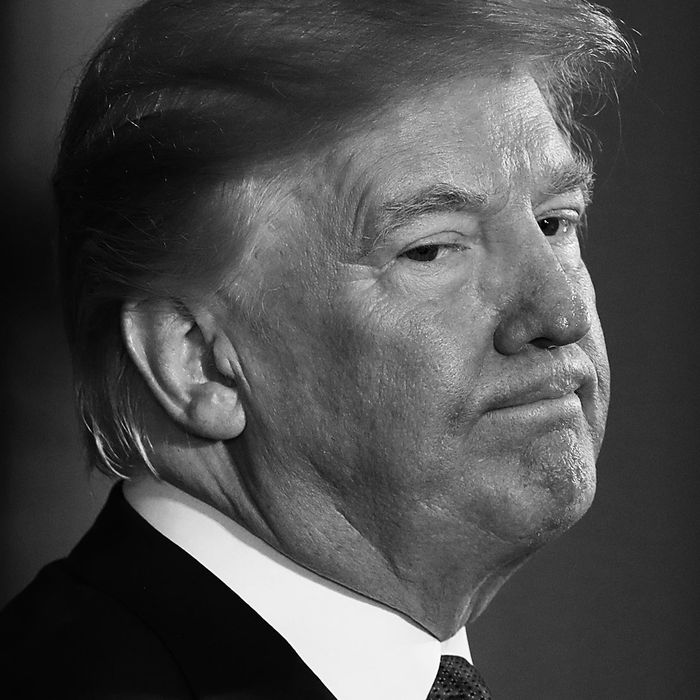 Donald Trump.
Photo: Win McNamee/Getty Images
After tweeting about it back in July, President Donald Trump signed an executive order in August that would ban transgender people from joining the military. Defense Secretary James Mattis almost immediately announced transgender troops could still serve, and now a federal court is temporarily blocking Trump from changing the government's policy on transgender service members.
U.S. District Judge Colleen Kollar-Kotelly said that troops who sued over the policy change likely had their due-process rights violated. Who knew that enacting legislation wasn't as simple as pressing "send tweet"?
This is breaking news, and this post will be updated as we learn more.