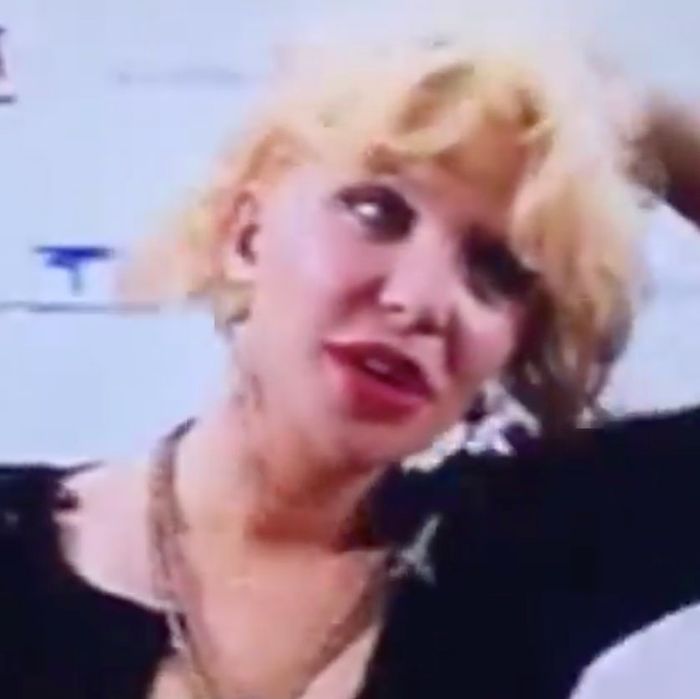 Courtney Love at the Comedy Central roast of Pamela Anderson in 2005.
Photo: TMZ
Many Hollywood A-listers like Meryl Streep and George Clooney have insisted "not everyone knew" about Harvey Weinstein's alleged behavior.
But now, a 2005 video obtained by TMZ shows performer Courtney Love publicly warning young women in Hollywood about Weinstein over a decade ago. In the video, Love is being interviewed at a red-carpet event for the Comedy Central Roast of Pamela Anderson when she is asked by a reporter: "What advice do you have for young women in Hollywood?"
Love hesitates and then answers: "I'll get libeled if I say it." She pauses briefly, and continues: "If Harvey Weinstein invites you to a private party in the Four Seasons, don't go."
Love has since responded to the video and tweeted: "Although I wasn't one of his victims, I was eternally banned by CAA for speaking out against Harvey Weinstein."
Watch the clip below.