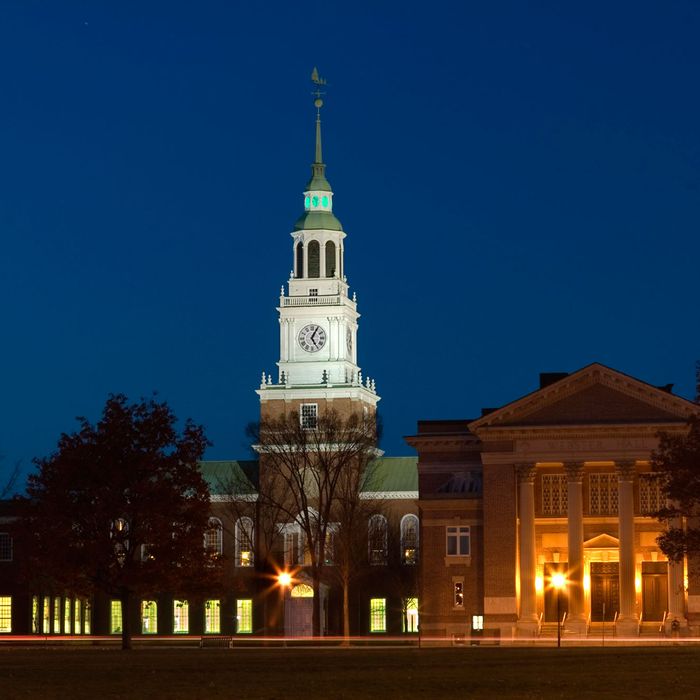 Photo: Frank Vetere/UIG via Getty Images
On Tuesday authorities reported three Dartmouth College professors have been restricted from campus while five law-enforcement agencies undergo criminal investigations of sexual-misconduct allegations. The professors in question are employed by the psychological and brain sciences departments. Two of them focus on studying self-regulation.
Reporters at the on-campus newspaper, The Dartmouth, brought attention to the fact that something fishy was going on when professors Todd Heatherton, Bill Kelley, and Paul Whalen were missing from classes last week. Turns out they were on paid leave while the college did their own investigation. None of them have been available for comment.
This case comes at a time when Title IX is under attack and Secretary Betsy DeVos faces a lawsuit, after rolling back rules protecting students from campus sexual assault and violence. The president of Dartmouth, Philip J. Hanlon confirmed the school is working with criminal investigations. Hanlon assured sexual misconduct will not be tolerated on campus, in a statement reported by the New York Times.
This is not new territory for Dartmouth. After violating the Clery Act (a federal law requiring accurate tracking and disclosure of campus crime), the school (along with 77 others) sparked what's known as 2014's campus sexual assault revolution — a revolution that is clearly still ongoing.