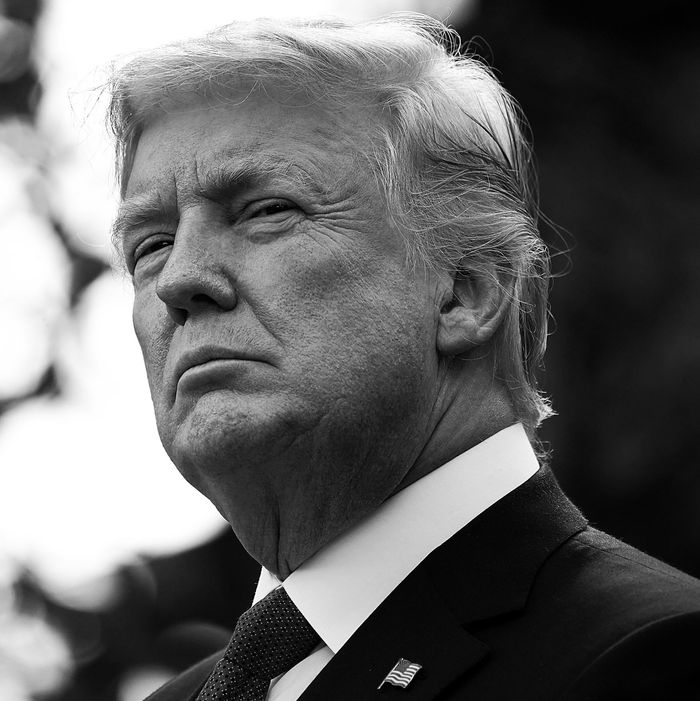 Donald Trump.
Photo: Chip Somodevilla/Getty Images
Donald Trump has always liked to tell people that he's smart, but sometimes he's done so using slightly (slightly being the key word here) more subtle methods — say, by challenging his secretary of State to compare IQ tests, or tweeting at various people telling them they have a "low IQ." Now, he's just coming right out and saying it, according to several members of the White House press pool.
"The press makes me more uncivil than I am," he reportedly said, in the moments before boarding an Air Force One flight to Dallas. The president of the United States then added: "I went to an Ivy League college, I'm a very intelligent person."
Plenty of Trump's public statements back this up, like his belief that exercise burns up the body's finite, batterylike energy and that asbestos is actually good.