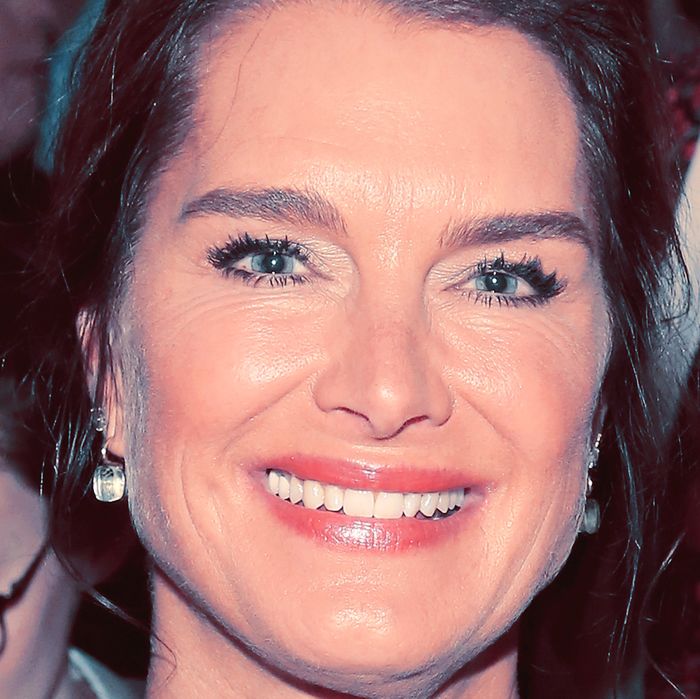 Photo: Mireya Acierto / Stringer
Brooke Shields is the latest woman to publicly recall the time that Donald Trump tried to ask her out. She did so on Watch What Happens Live with Andy Cohen last night. Turns out, the president was using "people would love it" as a qualifier for anything and everything even in the 90s.
"I was on location doing a movie and he called me right after he gotten a divorce," Shields told Cohen. "And he said, 'I really think we should date because you're America's sweetheart and I'm America's richest man and the people would love it."
But 'America's sweetheart' used a pretty clichéd line to reject Trump.
"I have a boyfriend, he's not really going to be happy about it," Shields recalled to Cohen. She also noted that it was after he was separated from Marla Maples. Welcome to the club of Trump-rejecters, Brooke.