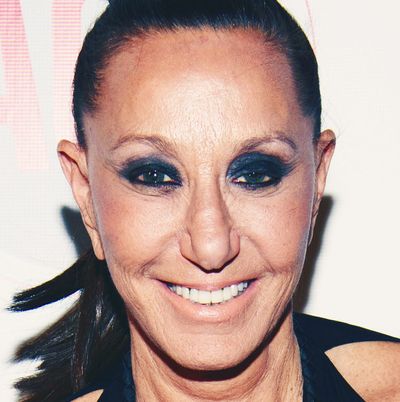 Donna Karan.
Photo: Dave Kotinsky/Getty Images for ACE
Celebrities are finally beginning to speak up about Harvey Weinstein in the wake of the harassment allegations against him, and while everyone from George Clooney to Meryl Streep are condemning his actions, Donna Karan, founder of DKNY, took the victim-blaming route–before apologizing several hours later. Initially Karan told the Daily Mail at the CinéFashion Film Awards that women in America had to think about the way they dressed and what they "are asking for."
"To see it here in our own country is very difficult, but I also think how do we display ourselves?" she said. "How do we present ourselves as women? What are we asking? Are we asking for it by presenting all the sensuality and all the sexuality?"
"You look at everything all over the world today and how women are dressing and what they are asking by just presenting themselves the way they do," she added. "What are they asking for? Trouble."
The designer, 69, also said, "I don't think it's only Harvey Weinstein" when asked if she thought Harvey had been busted. She called Weinstein and his wife, fellow designer Georgina Chapman, "wonderful people." Her response drew the ire of many, including Rose McGowan and Anthony Bourdain.
In response to the backlash, Karan released a statement, saying her comments had been taken out of context, despite being captured on video.
But for future reference, the answer to "are we asking for it by presenting all the sensuality and all the sexuality?" is no.