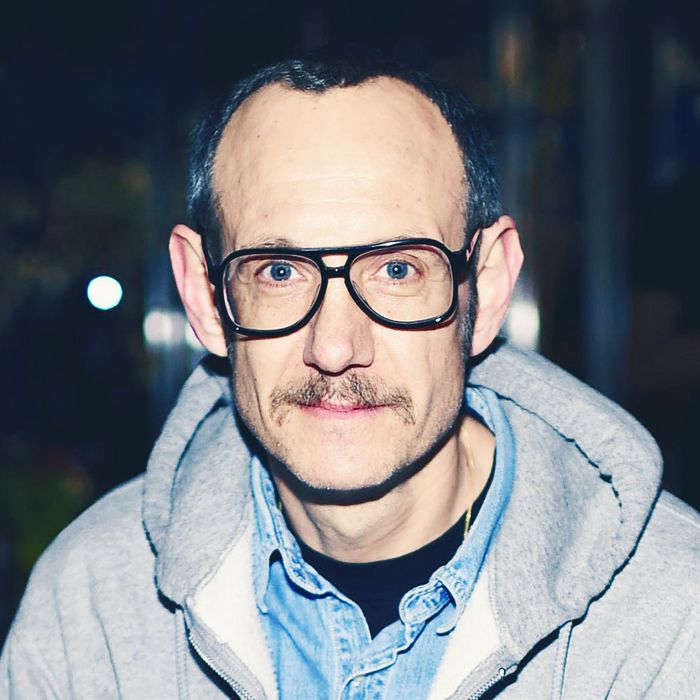 Terry Richardson.
Photo: Dimitrios Kambouris/Getty Images for NYFW: The Shows
The fashion industry is making official, widespread efforts to distance itself from Terry Richardson. After the news broke on Tuesday that Condé Nast would no longer work with him due to resurfaced sexual-harassment allegations, Hearst and number of brands and e-commerce websites like Net-a-Porter followed suit.
Many argued that these actions were too little too late, and on Friday, the Times reported that for Elle (which is owned by Hearst), it really was too late, as Mr. Richardson had already shot the magazine's January 2018 cover with actress Zoë Kravitz.
According to the Times report, a Hearst spokeswoman confirmed that Joanna Coles, the chief content officer of Hearst, and Nina Garcia, Elle's new editor-in-chief, decided to cancel and reshoot the Elle cover with a different photographer after the initial Times story on Harvey Weinstein came out on October 5. It is only now that this decision was made public.
Garcia took over for Robbie Myers in September, who stepped down unexpectedly after 17 years at Elle. According to the Times, Myers had forbidden the magazine to work with Mr. Richardson. Either this ban was lifted when Garcia arrived, or Garcia was unaware of it.