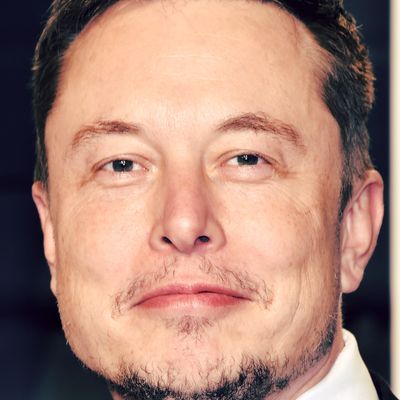 Elon Musk.
Photo: Pascal Le Segretain/Getty Images
After recently splitting from actress Amber Heard, Tesla founder Elon Musk reportedly cozied up to Dakota Johnson and model Jessica Hart at a party in Brazil. But not if you ask his rep.
Musk apparently flew to Rio to flirt with actress Dakota Johnson, a source told "Page Six." Even better than that imagined scenario is his rep's response to that claim. "He knows Dakota and obviously wouldn't need to fly to Brazil if he wanted to see her," a representative for Musk told "Page Six." How good is that?
So maybe he didn't fly to meet with Johnson, but the source continued that Musk "cozied up" to model Jessica Hart at an event in Los Angeles. Again, the representative denied all claims that there was anything "cozy going on."
So, um, the message appears to be that Musk is single, unattached, and not flying around the world to see Dakota Johnson.