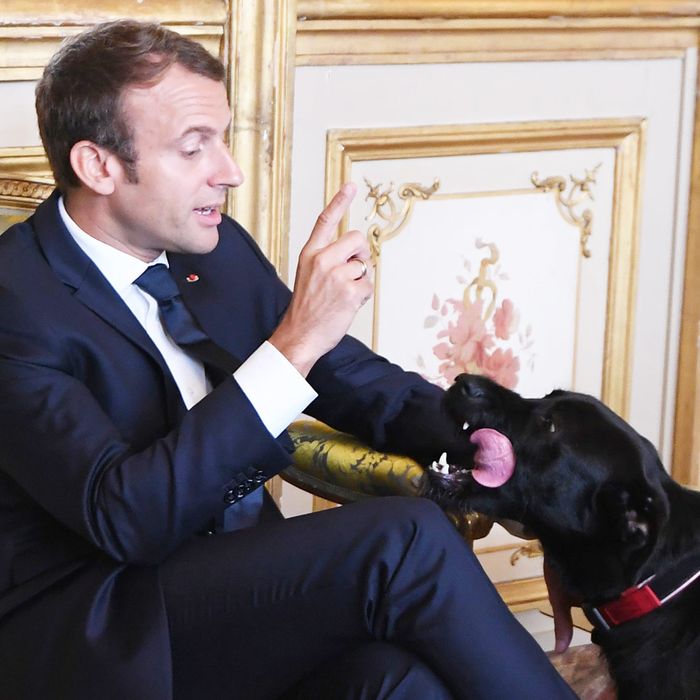 French president Emmanuel Macron and Nemo.
Photo: ALAIN JOCARD/AFP/Getty Images
If you've ever wondered how you can command attention during a meeting like a French president's dog, then look no further than a new tutorial from beauty expert Emmanuel Macron's dog Nemo, who recently interrupted an official meeting by … peeing on the fireplace.
In the ultimate First Dog power move, Nemo swapped out a fire hydrant for an ornate fireplace at the Élysée Palace while the French president held a meeting with three junior government ministers. Videos of the historic moment show Macron and the French officials laughing as the two-year-old Labrador-griffon pooch marks his territory.
"He is doing something quite exceptional," Macron is heard saying in the video, as translated by AFP. One of the ministers then asked, "It happens often?" to which Macron replied, "No. You have triggered a totally unusual behavior in my dog."
Can't wait for all of us to try this out during our next meeting.