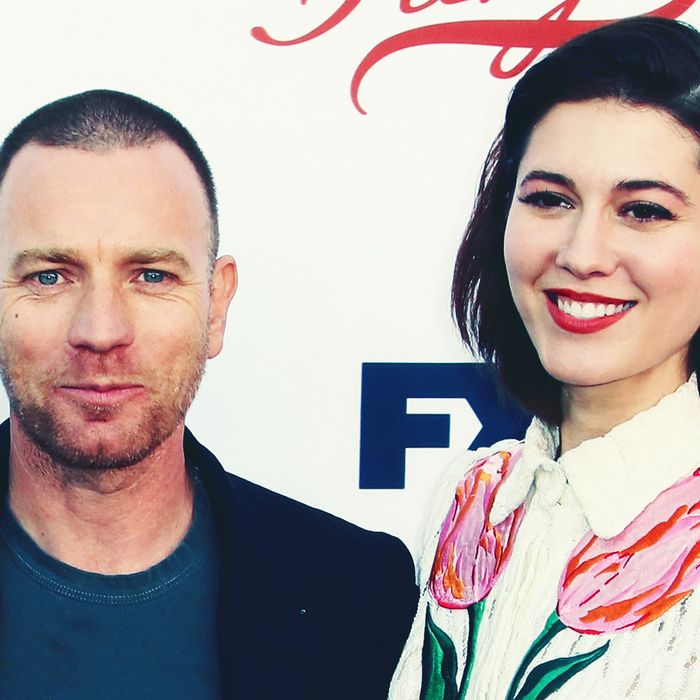 Fargo
co-stars Ewan McGregor and Mary Elizabeth Winstead were recently spotted kissing in London.
Photo: David Livingston/Getty Images
Actor Ewan McGregor has split from his wife of 22 years, French production designer Eve Mavrakis, according to People.
The news broke when the British tabloid The Sun published photos of McGregor and his Fargo co-star Mary Elizabeth Winstead kissing at a London café.
Shortly after the photos appeared, a source told People that McGregor and Mavrakis separated in May, but had kept the decision private. The pair have four children together.
Winstead also split with her husband in May, writing on Instagram at the time, "We've decided to move on from our marriage, but we will stay best friends and collaborators for all our days. We are still ride or die, just in a different way now. I love you always, Riley."
In February, Winstead shared the photo with McGregor, below, on Instagram.