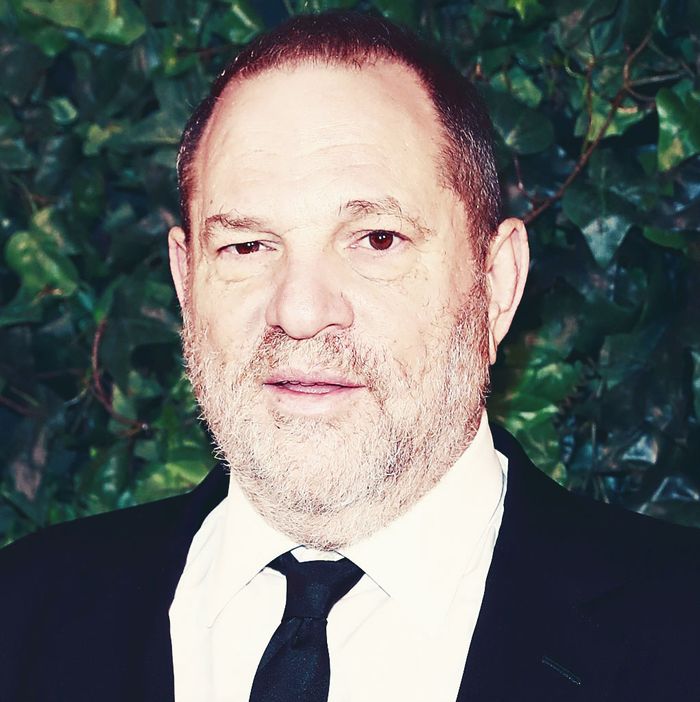 Harvey Weinstein.
Photo: John Phillips/Getty Images
As more women continue to come forward to accuse Harvey Weinstein of sexual harassment and assault, one of the producer's former assistants is now speaking out about the alleged abuse his female staffers endured — and how he allegedly manipulated them to enable his behavior.
Many women have claimed that Weinstein's assistants would help set up hotel meetings between them and the Hollywood titan. Some of the meetings would then begin with his female assistants present, only for them to later leave the victims alone so that Weinstein could prey upon them. In an interview with the Guardian, the ex-staffer explained that Weinstein would regularly exploit and manipulate female employees as well, and that they had no idea they were enabling sexual assault or rape.
"We weren't safe either," the unnamed woman, who was Weinstein's assistant in London in the last five years, told the Guardian. "It was an abusive relationship on every level."
The woman, who requested anonymity, said that she was in her early 30s while working for the Weinstein Company, and that Weinstein continually forced his staff to facilitate and cover up his philandering. "He had manipulated everyone in his path with that one purpose, and that was for sex," she said. "It's awful. I should have walked out. I should have said something."
The former assistant went on to explain that "sex was a daily part of my life working for him," as so much of her role ended up being about enabling him. She added that she and her fellow female employees also suffered verbal abuse, vicious threats and intimidation, and that they were "scared" of him and feared what would happen if they didn't do as he asked.
"We were in danger, too. You think you're going to get this illustrious career. You want to believe you are going to succeed. He preys on this. He preys on young, vulnerable people he can manipulate," she told the Guardian. The ex-Weinstein staffer noted that she's relieved that women are coming forward to call Weinstein out for his behavior, and that she hopes this leads to a shift in how women are treated by men in the workplace.