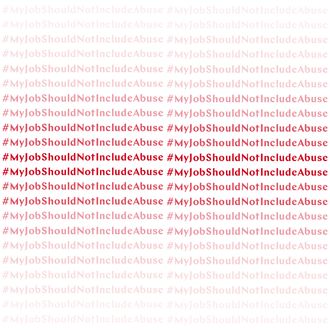 Following the Times report exposing Harvey Weinstein, not only are women coming out with more allegations against him, but people in all industries are also sharing their stories of sexual harassment, including fashion.
On Thursday, the model and activist Cameron Russell, who's done a TED Talk and calls herself the "anti-model," started a hashtag on Instagram: #MyJobShouldNotIncludeAbuse. Russell announced that she would post any direct messages she received under it for her over 77,000 followers to see. As of Monday morning, she'd published over 30, and still had over 99 unread direct messages.
The claims published by Russell so far range from harassment to rape; many reference photographers who pressured models to take off their clothes, with things escalating from there. Sketchy meetings in hotel rooms are also a common narrative.
In the fashion industry, photographers like Terry Richardson and agents like John Casablancas, who founded Elite Model Management, have been openly accused of sexual harassment in the past. (Richardson is still working — he recently photographed a spread for W magazine — while Casablancas died in 2013.) But as Russell suggested in a post on Instagram last night, more names need to be added to the list. For now, though, she's blacked out names for anonymity as well as to avoid being sued for slander.
"There will be follow up meetings where we can explore ways to make at least some of the names public," Russell wrote in an Instagram stories post. She added: "There are many Weinsteins in our industry, they aren't hard to spot. If you know one, act now. Don't wait for 30 years for a New York Times exposé."
Below, some of the stories being shared by Russell (so far).