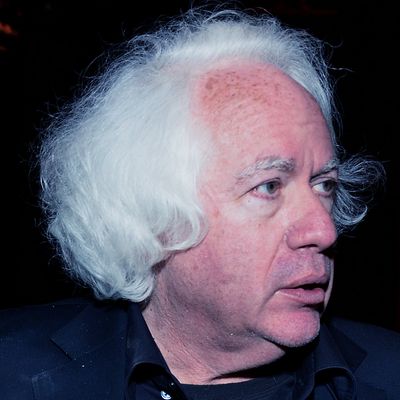 Leon Wieseltier.
Photo: Bloomberg/Bloomberg via Getty Images
Leon Wieseltier, former literary editor of the magazine The New Republic, has admitted to inappropriate behavior toward his female colleagues, the New York Times reports. In light of the allegations, the Emerson Collective, an organization run by the prominent philanthropist (and Steve Jobs's widow) Laurene Powell Jobs, has pulled its support of Wieseltier's latest project, a new magazine called Idea, whose first issue was expected to come out this month.
"For my offenses against some of my colleagues in the past I offer a shaken apology and ask for their forgiveness," Wieseltier said in a statement on Tuesday. "The women with whom I worked are smart and good people. I am ashamed to know that I made any of them feel demeaned and disrespected. I assure them that I will not waste this reckoning."
According to the Times, a group of women who used to work at The New Republic have been emailing each other over the past week with their own stories about Wieseltier's inappropriate behavior. Via the Times:
Several women on the chain said they were humiliated when Mr. Wieseltier sloppily kissed them on the mouth, sometimes in front of other staff members. Others said he discussed his sex life, once describing the breasts of a former girlfriend in detail. Mr. Wieseltier made passes at female staffers, they said, and pressed them for details about their own sexual encounters.
Wieseltier's name also appeared on the "Shitty Media Men" list earlier this month.
Idea, which was described by Politico as "a literary journal with a philosophical edge," had just finished its first issue which was expected to come out this month, when the Emerson Group — which has supported other publications, such as Mother Jones — decided to pull the plug. In a statement on Tuesday, the group said:
"Upon receiving information related to past inappropriate workplace conduct, Emerson Collective ended its business relationship with Leon Wieseltier, including a journal planned for publication under his editorial direction. The production and distribution of the journal has been ended."