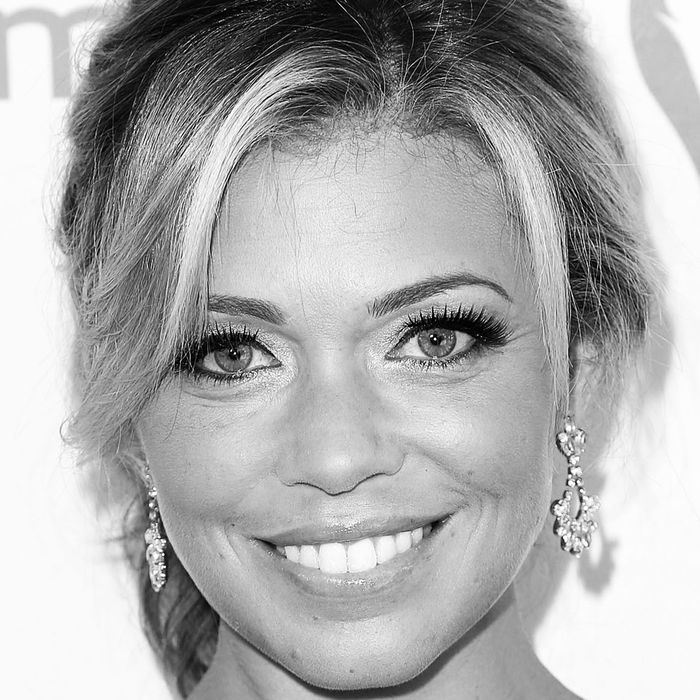 Lauren Sivan.
Photo: Frederick M. Brown/Getty Images
Fox News reporter Lauren Sivan, one of the first women to publicly accuse Harvey Weinstein of inappropriate behavior, will lead an anti–sexual harassment protest scheduled for Nov. 12 in Los Angeles, according to Deadline.
A day after the New York Times released its bombshell story on Weinstein, Sivan came forward to allege that Weinstein exposed himself and masturbated in front of her when she was a young reporter.
The "Take Back the Workplace" protest is being organized by the Feminist Majority Foundation, Civican, and We for She.
According to Deadline, organizers are calling on employers to take a closer look at employment contracts. They want workplaces to get rid of confidential arbitration clauses and nondisclosure agreements in employment contracts, which they say can make it difficult to litigate sexual-harassment cases. The event also supports Lucasfilm president and Star Wars producer Kathleen Kennedy's call for an industrywide commission and a zero-tolerance policy in Hollywood.
The protest is scheduled to begin in the heart of Hollywood — at the intersection of Hollywood and Highland, in front of the famed Chinese Theater. Protesters will then proceed down Sunset Boulevard and end in front of the CNN building.
"We are tired of remaining silent and not being believed or being intimidated when we aren't," organizers wrote on their Facebook page. "We are marching in protest of sexual harassment in the workplace and to send a message to the people who commit it and to those who are complicit by allowing them to do it and covering it up."