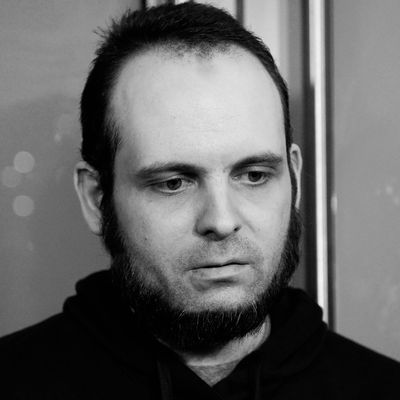 Joshua Boyle.
Photo: Nathan Denette/AP
Last week, Canadian Joshua Boyle, his American wife Caitlan Coleman, and their young children were freed after spending five harrowing years as hostages of the Haqqani network in Afghanistan. Boyle and Coleman were kidnapped in 2012 while backpacking near Kabul and were rescued by Pakistani forces on Wednesday.
Boyle and his family are now in Canada, where he spoke to the Toronto Star about their horrifying ordeal and their attempts to readjust to a life out of captivity. In part, this includes catching up on news they missed while they were away. For instance, he didn't realize that Donald Trump was actually the president of the United States, thinking it was just a joke made by one of his Taliban captors:
One of the captors told Boyle the new U.S. president was Donald Trump before he was forced to make a "proof-of-life" video.




"It didn't enter my mind that he was being serious," he said.
And with that, we can now start counting down how long it'll take for Trump to insult a recently-freed hostage on Twitter.