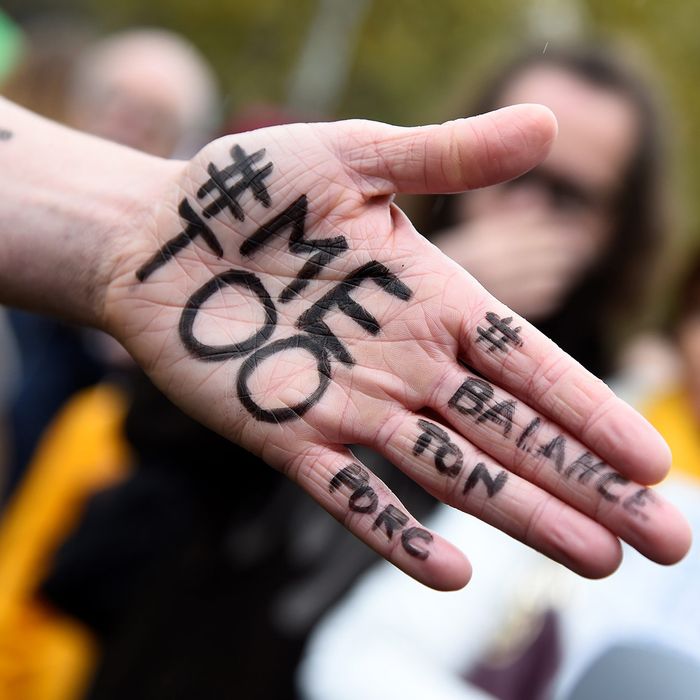 Photo: BERTRAND GUAY/AFP/Getty Images
French women protested sexual assault and harassment in 11 cities on Sunday as the #MeToo campaign continues to grow. Freelance journalist Carol Galand organized the protests, according to the Associated Press.
"Some women don't have the strength to handle alone those aggressions that they faced. So they really need to be together, because together we are stronger," she told AP.
Thousands marched across the country, with several hundred protestors turning out in Paris, the nation's capital city. They bore signs reading "#MeToo"; "We Won't Remain Silent"; and "The Shame Should Switch Sides." Many had been spurred to speak out against their attacker with the hashtag, #balancetonporc or #squealonyourpig.
In the wake of the public allegations, a government minister in France has proposed fining men for cat-calling. Statistics show that of the 80,000 adult women who face rape or attempted rape each year in France, less than ten percent file a complaint.