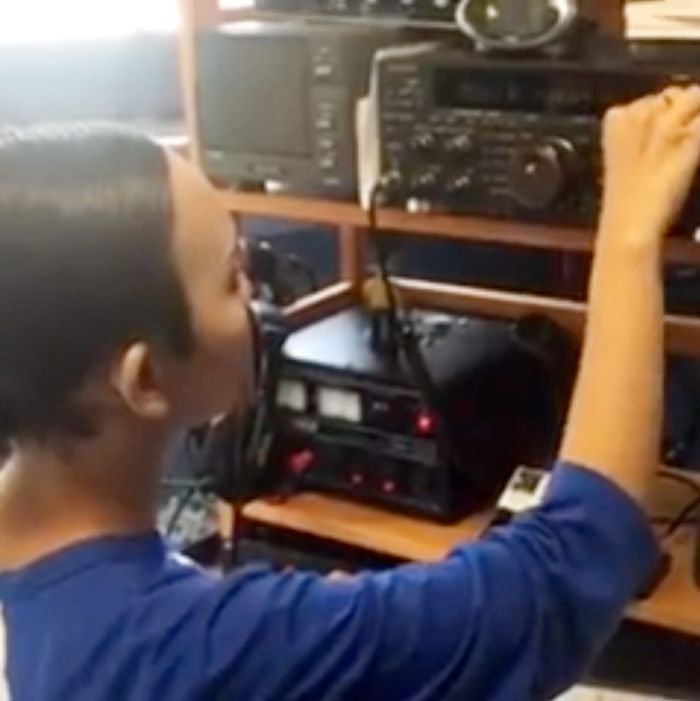 Garden School's radio club is helping get messages to Puerto Rico.
Photo: Courtesy of YouTube/DNAinfo New York
As Puerto Rico grapples with a humanitarian crisis in the wake of Hurricane Maria, a group of teenagers from a Queens high school radio club are working hard to help New Yorkers get messages — or "radiograms" — to loved ones on the storm-ravaged island, DNAinfo reports.
With nearly 20 members, the Garden School's extracurricular radio club is taking a break from competing in contests and searching for transmissions from around the world on ham radios. Instead, the station — which is known as K2GSG — is being used to help people send "radiograms" to Puerto Rico. The students are receiving messages on the club's email address (k2gsg@gardenschool.org), and helping relay those messages to people on the island.
Although communicating via radio may sound old-school, DNAinfo notes that two dozen amateur radio operators in Puerto Rico are currently helping police and first responders communicate, since the hurricane knocked out much of the island's power. Additionally, another 50 radio operators left Atlanta on Thursday with radio gear to help with communications in Puerto Rico. Writes DNAinfo:
The brief, 25-word messages will likely be sent to Florida before someone can accept the "traffic," a radio term for a message, in Puerto Rico. Once more radio operators are up and running on the island, messages can be sent on the National Traffic System, the ham radio network, and relayed to anyone working a radio.
In emergency situations, these sorts of messages are often displayed on large boards in town for people to check. Thanks to the radio club, recipients can also send messages back to New York. And since the club announced its messaging service to Puerto Rico, even more students have apparently signed up to learn about amateur radio.