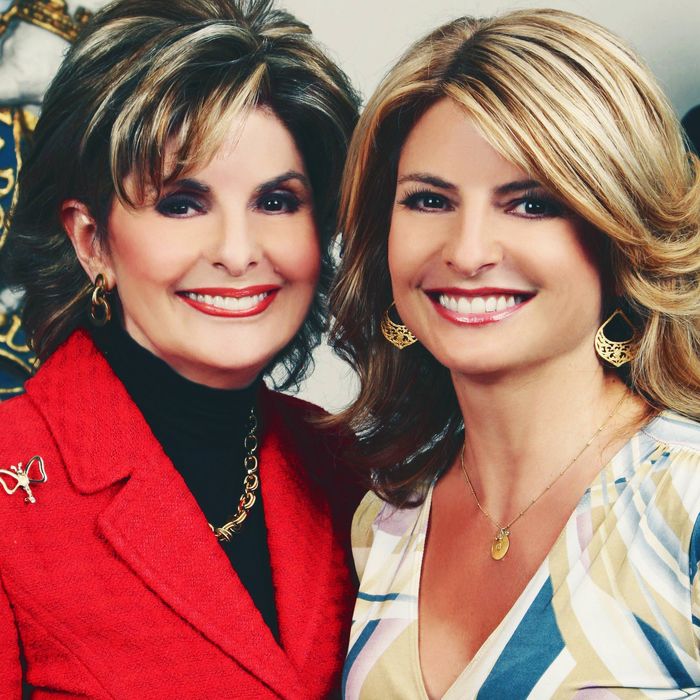 Gloria Allred and Lisa Bloom
Photo: Alberto E. Rodriguez/Getty Images
Gloria Allred, the celebrity feminist lawyer and prominent victims'-rights advocate known for representing many of Bill Cosby's accusers, does not agree with her daughter Lisa Bloom's decision to represent Harvey Weinstein, according to a statement she released Thursday.
"Had I been asked by Mr. Weinstein to represent him, I would have declined, because I do not represent individuals accused of sex harassment," said Allred, adding that she "only represent[s] those who allege that they are victims of sexual harassment."
"While I would not represent Mr. Weinstein, I would consider representing anyone who accused Mr. Weinstein of sexual harassment, even if it meant that my daughter was the opposing counsel," she continued (now that sounds like a good movie).
On Thursday morning, the New York Times released a report detailing decades worth of sexual-harassment allegations against the prominent Hollywood producer, while revealing that Bloom has been "advising Mr. Weinstein over the last year on gender and power dynamics."
Earlier in the day, Bloom released her own statement about choosing to represent Weinstein. "As a women's rights advocate, I have been blunt with Harvey and he has listened to me," she said. "I have told him that times have changed, it is 2017, and he needs to evolve to a higher standard. I have found Harvey to be refreshingly candid and receptive to my message. He has acknowledged mistakes he has made. He is reading books and going to therapy. He is an old dinosaur learning new ways."
While there is some question as to why Bloom — who is also known for representing victims of sexual assault and harassment — would want to represent Weinstein, she does appear to have a vested interest in his career: Back in March, Weinstein optioned the rights to her book, Suspicion Nation, about the Trayvon Martin case.