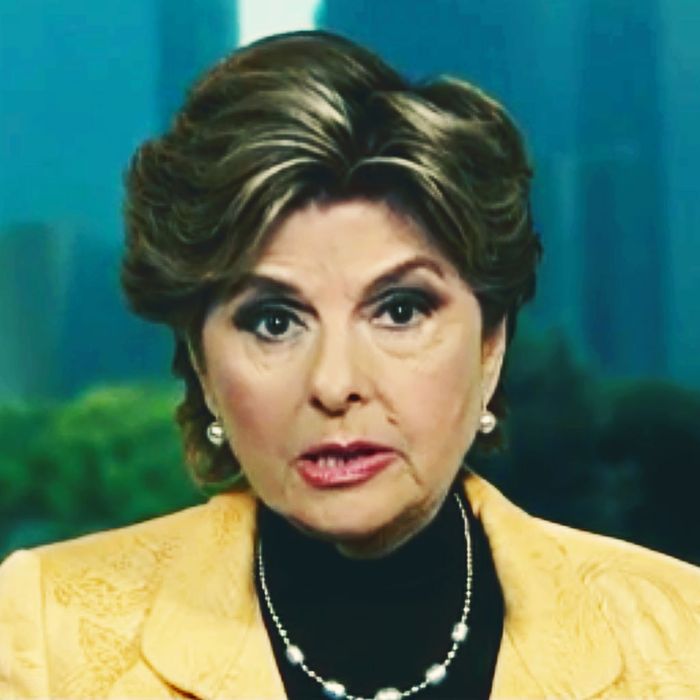 Gloria Allred on CNN.
Photo: Courtesy of CNN
Gloria Allred, who is representing at least one of the women accusing Harvey Weinstein of sexual harassment, stopped by CNN on Wednesday to chat about the allegations against the Hollywood titan. The prominent victims-rights attorney — whose daughter, Lisa Bloom, recently resigned as Weinstein's advisor — revealed that she believes the accusations against the producer are just the beginning.
"I do think we're at the tipping point," Allred told CNN. "However, I want to also say that Harvey Weinstein is not the beginning and the end of this issue, because I have been contacted by many accusers who are accusing other high-profile figures in Hollywood as well."
The feminist lawyer, who previously represented Bill Cosby's accusers, went on to say that this should be a "teaching moment" for many people in Hollywood. "If any of you think that you are entitled to sexually harass women and subject them to unwanted sexual advances or language or both, you're wrong," she said. "Your days are over."
Allred explained that women are now feeling empowered to speak out, and refuse to stay silent anymore. "They will assert their rights to be free from sexual harassment in the work place. You're going to need to understand that you're going to face serious consequences if you continue to interfere with their right to equal employment opportunity," she added.