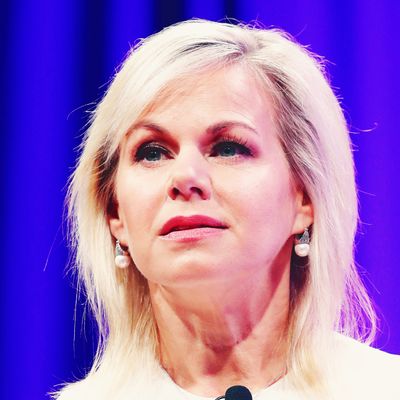 Gretchen Carlson.
Photo: Paul Morigi/Getty Images for Fortune
Last year, former Fox News anchor Gretchen Carlson filed a lawsuit against the late Fox CEO Roger Ailes, claiming she was fired for refusing to succumb to his sexual advances. And on Monday, Carlson revealed that Ailes wasn't the first man to allegedly sexually harass her in the workplace.
Speaking at a Washington Post event, Carlson addressed the "horrific" sexual-assault allegations against Hollywood producer Harvey Weinstein, saying that she's "optimistic that this is the tipping point, that this is the watershed moment we've been waiting for. Women have been waiting for this a long time." Carlson then shared details about harassment she allegedly endured during her first job in journalism.
Per the Post:
"I was with my cameraman in a rural part of Virginia, and we were covering a story, and when we got back into the car together, he started asking me how I had liked it when he touched my breasts when he was putting my microphone on," Carlson said. "And it went downhill from there. … I literally thought to myself about rolling outside of the passenger door at 40 miles an hour, like I'd seen people do in the movies, and wondered how much it would hurt."
Carlson, who settled her lawsuit with Ailes for $20 million, told the crowd that she later told her boss at the time about the incident with her cameraman, but only after he asked repeatedly whether something was wrong. She pointed out that the harassment shows that it's not just men in power who get away with sexual misconduct in the workplace.